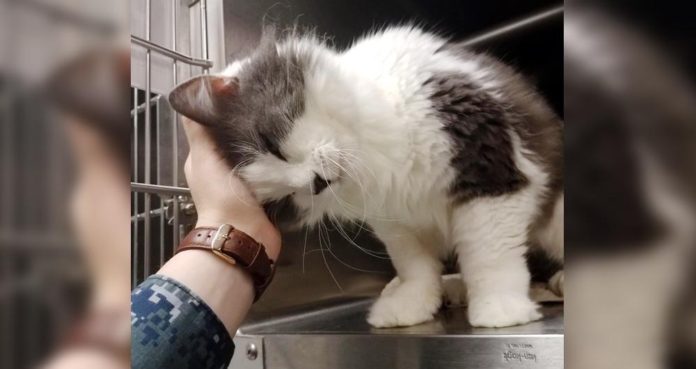 A 10-year-old cat found himself at the pound waiting for someone to scoop him up and take him home. When a service woman came to his kennel, he reached out to her asking for love.
Meet Mufasa!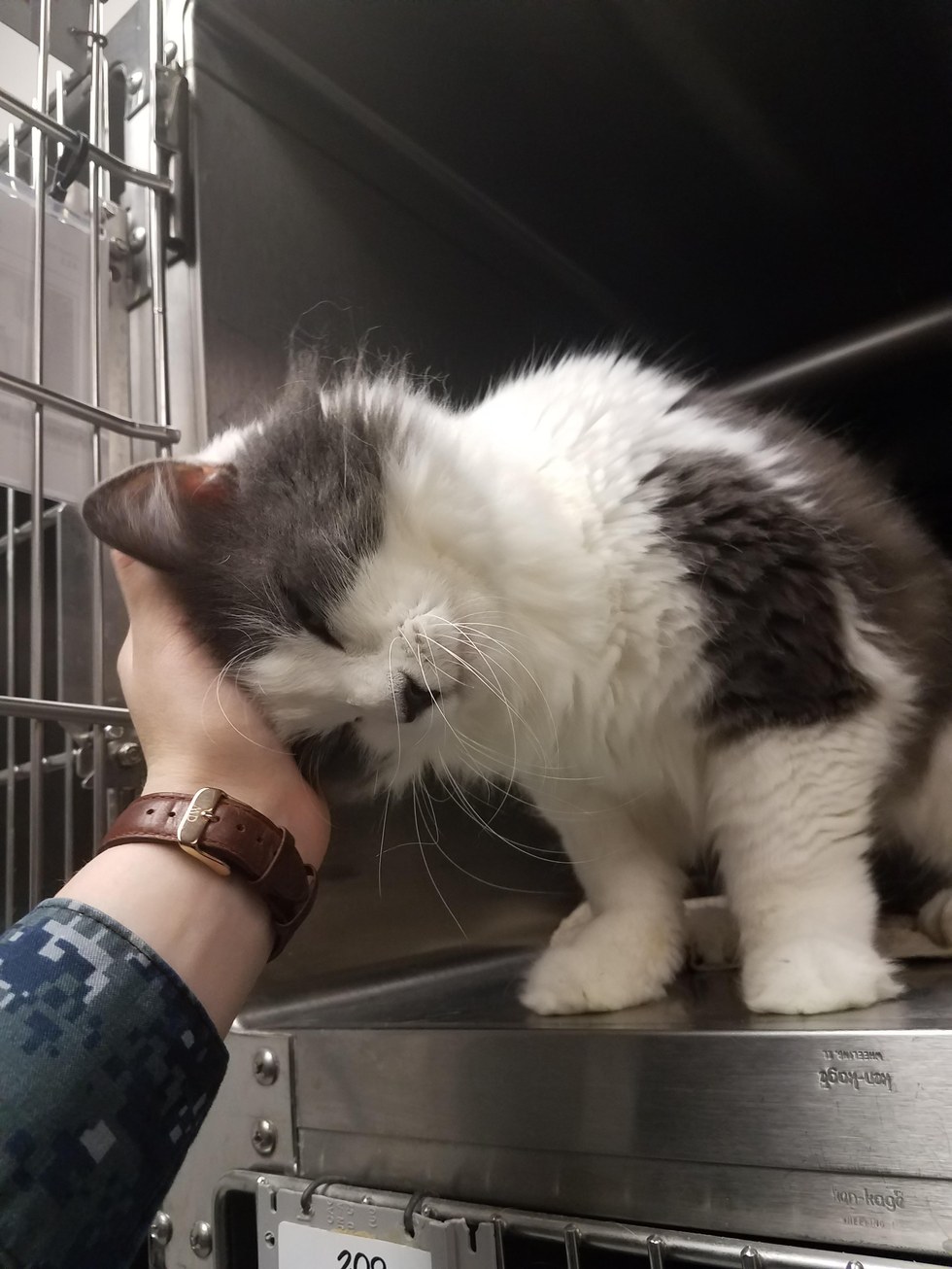 Hannah @hannahtheleaf868

Hannah was at her local Humane Society/Animal Control center in Georgia when she found Mufasa who was a surrendered pet. "I was only there for a tour of the facility and some training so that I could become a volunteer," Hannah told Cat Concerns.
When she met this lovable little guy she fell immediately in love.
"He was scruffy at first. He had an upper respiratory infection and a bad case of feline acne and gingivitis (he's missing some teeth, too). Since he was a sick and older than all of the other cats, my heart broke for him."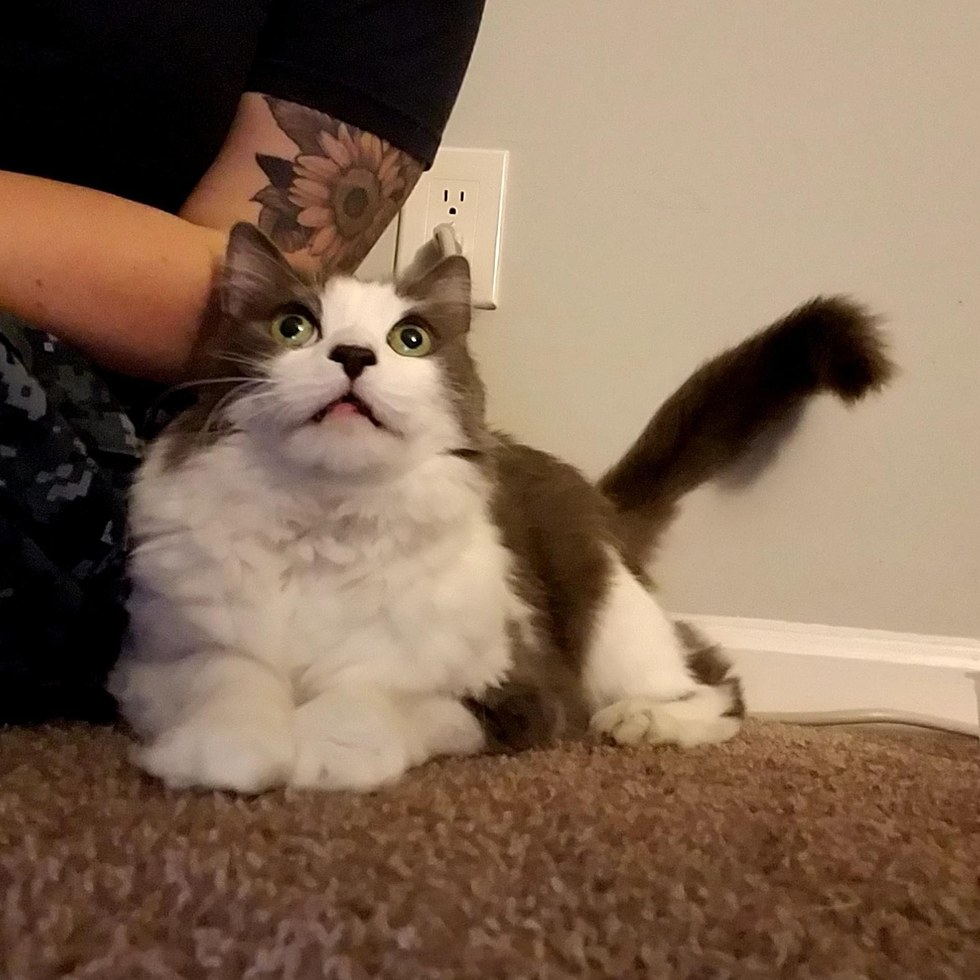 Hannah @hannahtheleaf868


As soon as Hannah opened the kennel door, Mufasa went up to her for some cuddles and head scratches. "He's the cuddliest wad of fur I've ever encountered".
Due to his age and health, he wasn't the most "adoptable" cat there. Hannah knew that she had to take him. "I obviously couldn't leave him at the pound."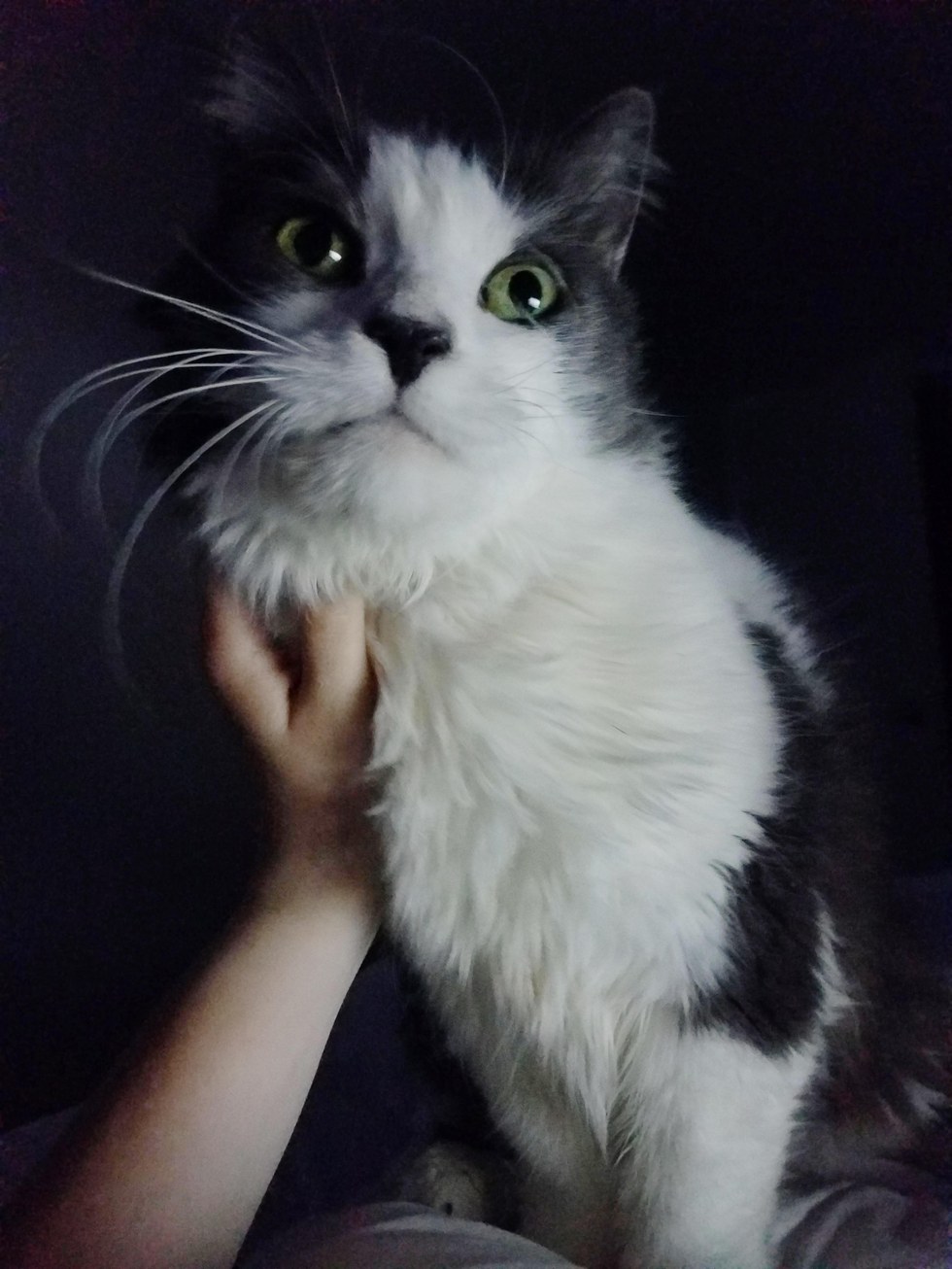 Hannah @hannahtheleaf868

That day Mufasa moved into his forever home.
He jumped on his human's bed and took a long nap on her uniform as if to say "I'm home."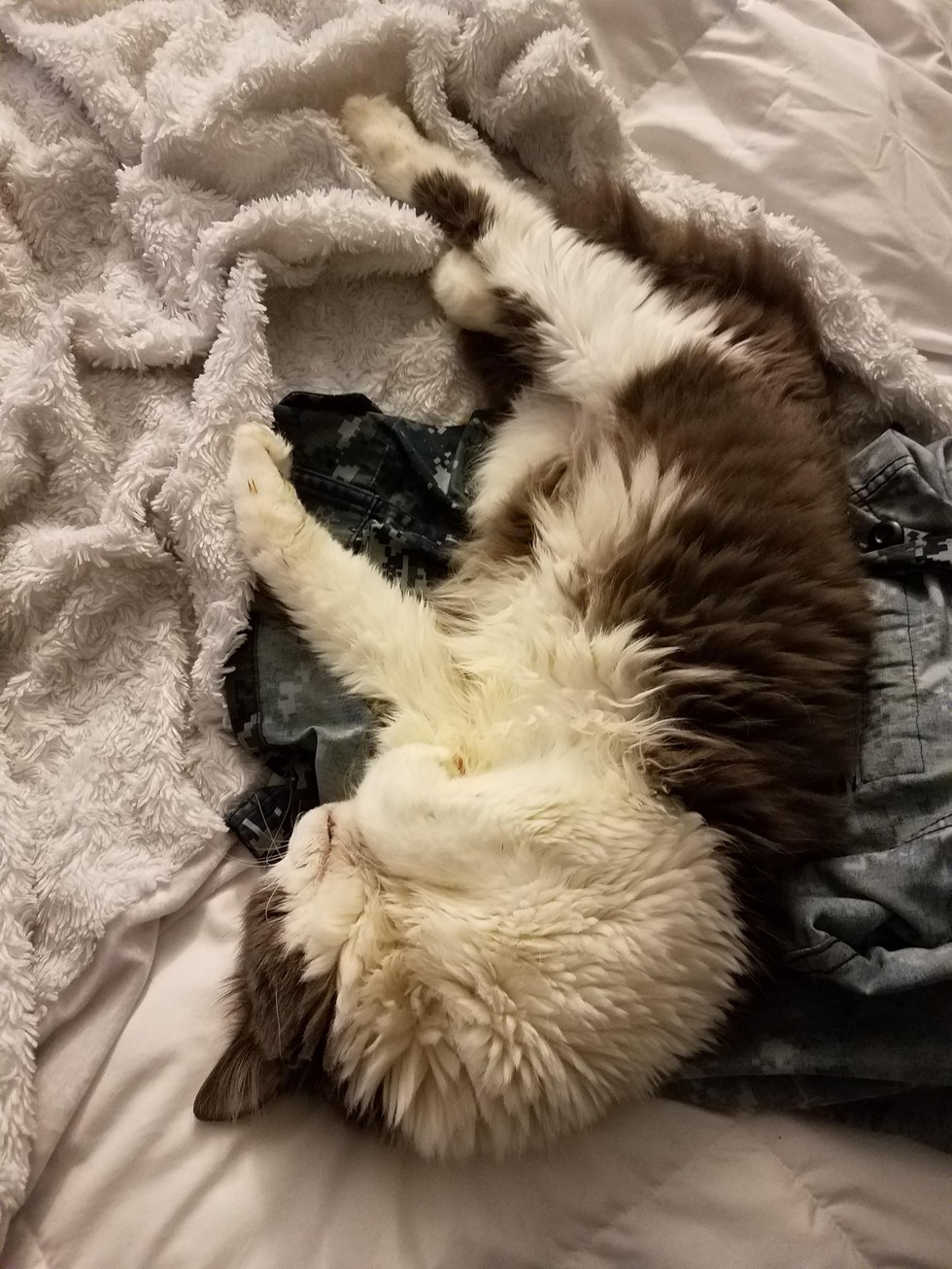 Hannah @hannahtheleaf868

"He's been to the vet and was given some shots and he is good as new. He is breathing normally, no longer wheezing and sneezing, and his acne is cleared up," Hannah told Cat Concerns.
Mufasa has quickly recovered since he left the shelter. He is now thriving in his loving home!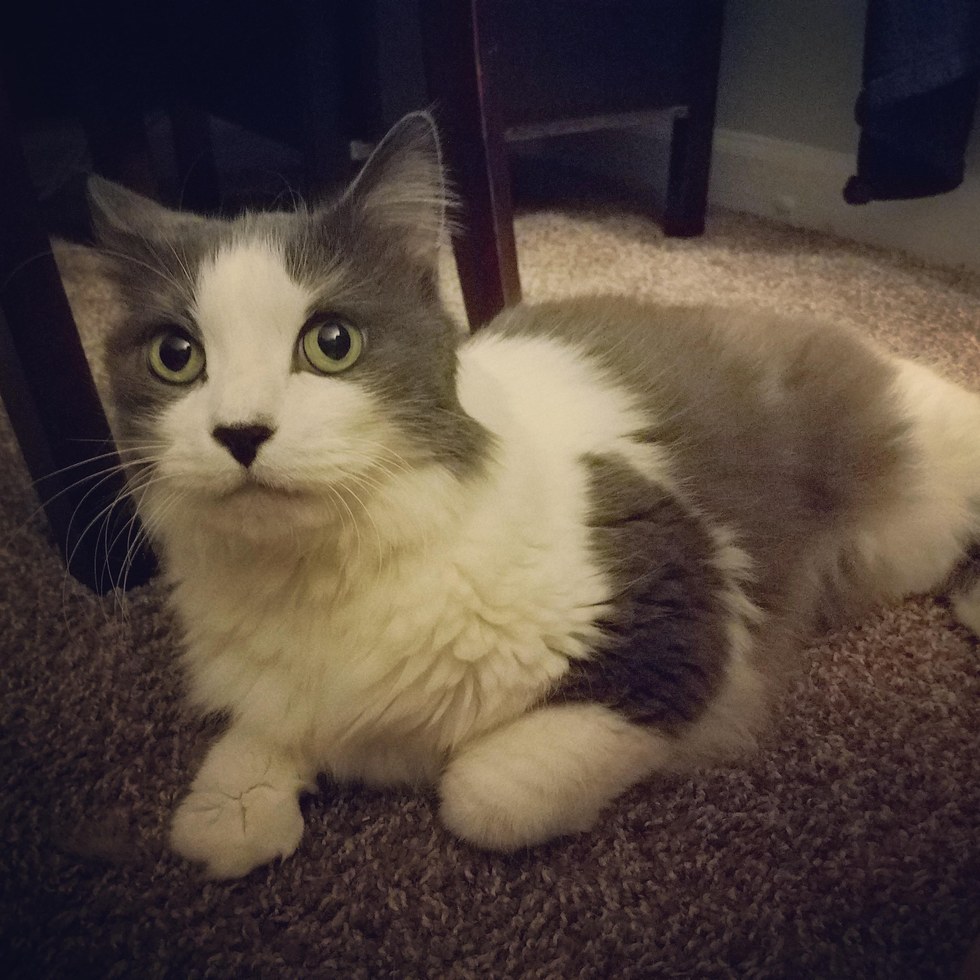 Hannah @hannahtheleaf868

Though at 10 years old, Mufasa is still a kitten at heart.
"I plan to spoil him rotten for as long as he'll let me."
Hannah @hannahtheleaf868

"He blends in perfectly with our family and I am so glad that I found him," Hannah told Cat Concerns.
Now every day he spends ample time cuddling with his forever human who makes him feel loved again.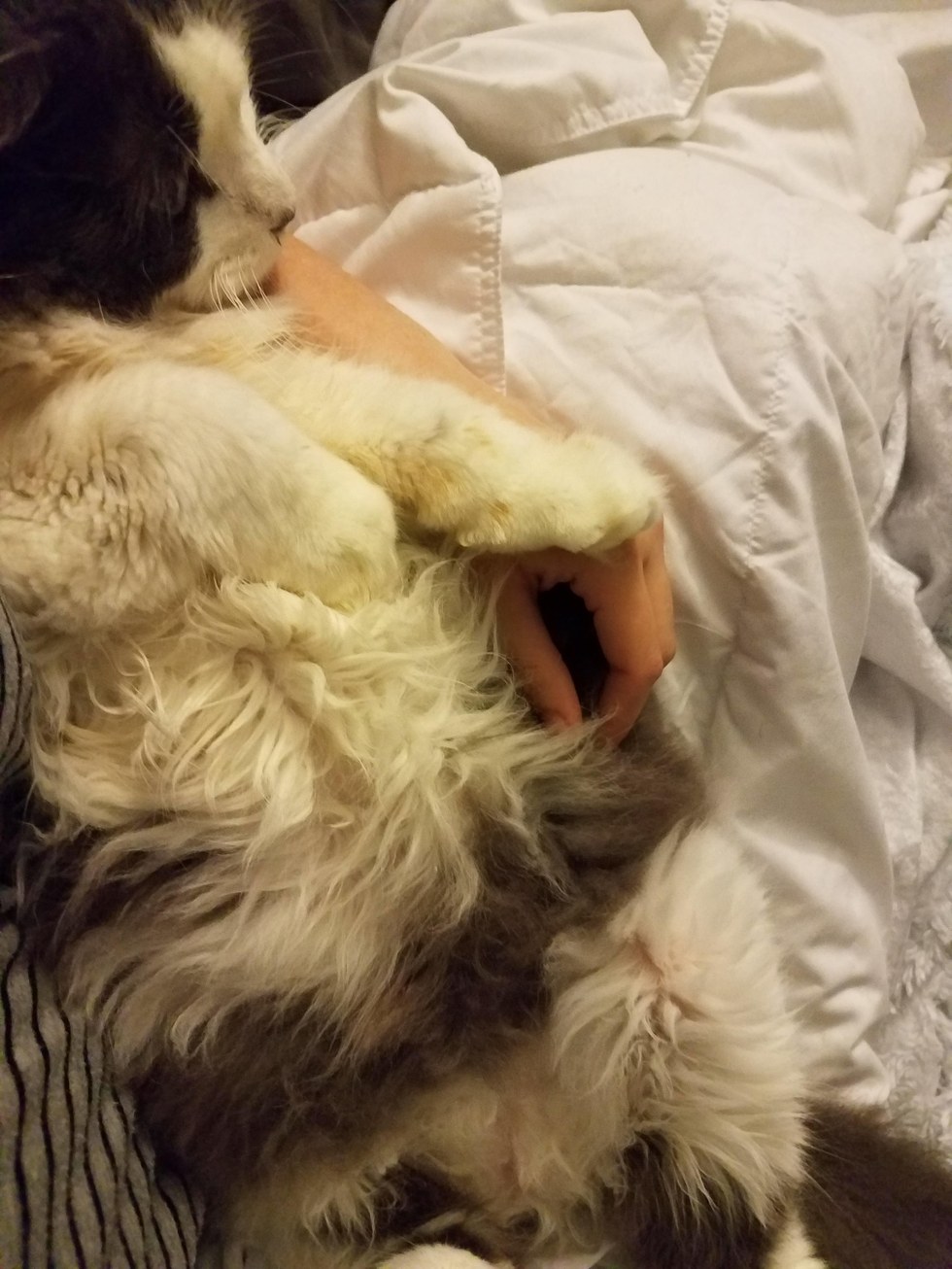 Hannah @hannahtheleaf868

Share this story with your friends.
Related story:
Originally posted on LoveMeow.com
You can read the original article here.