An adorable calico kitty from a horse stable in Finland decided to interrupt a TV interview just when they started rolling.
The stable cat! Salo Stable @ salostable

In Finland an affectionate calico cat runs a horse stable (Salo Stable) for her human Matias Salo, a horse racing coach. Whenever there are guests at the stable, she makes sure they feel welcomed.
When Joanna Kuvaja, a TV show host, came to the stable to do an interview segment, the kitty quickly noticed the purrfect opportunity to show some love.
As soon as the calico saw her human in the chair across the interviewer, she ran up to him, hopped on his lap and stretched up to give Matias a big hug while he was in the middle of answering a question.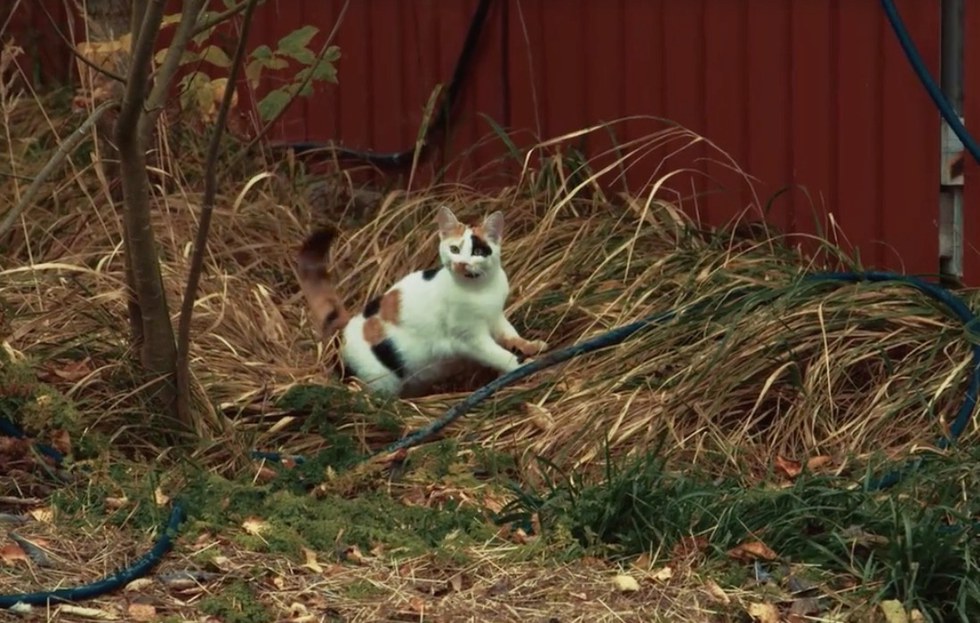 Facebook/MTV Ravit

The guy calmly put his hand on her back to pet her while she rubbed her face against his.
He didn't seem surprised by the kitty's sudden appearance as if this wasn't the first time.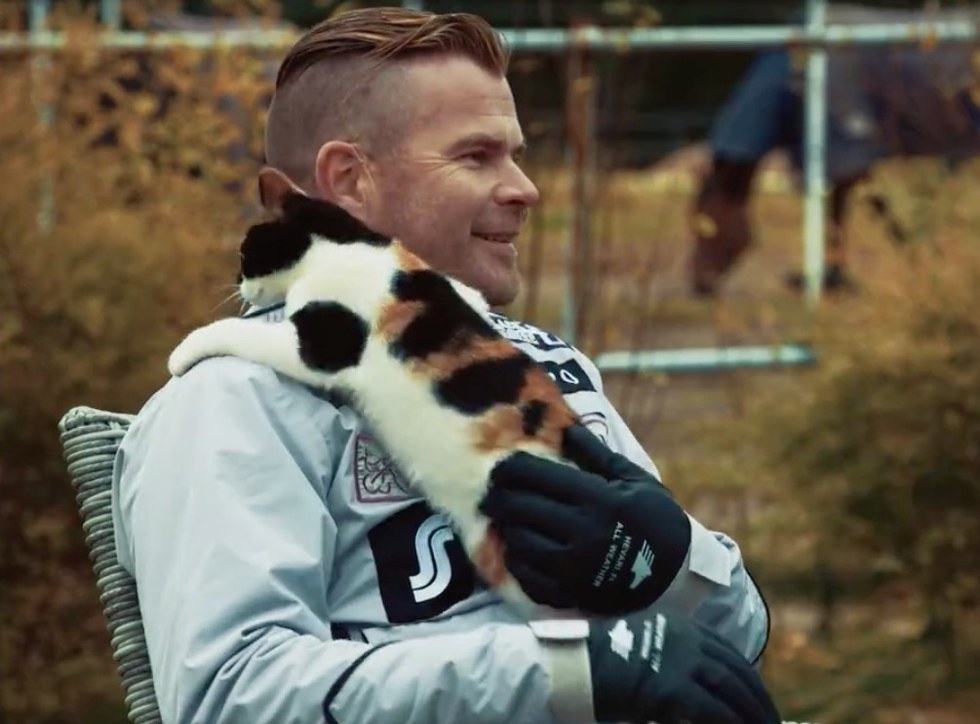 Facebook/MTV Ravit

The sweet calico proceeded to climb onto his shoulder and gave the man a few more face rubs. Her loud purrs were resonating through the microphone. [Scroll down for video]
She made her way down after getting some much-needed cuddles.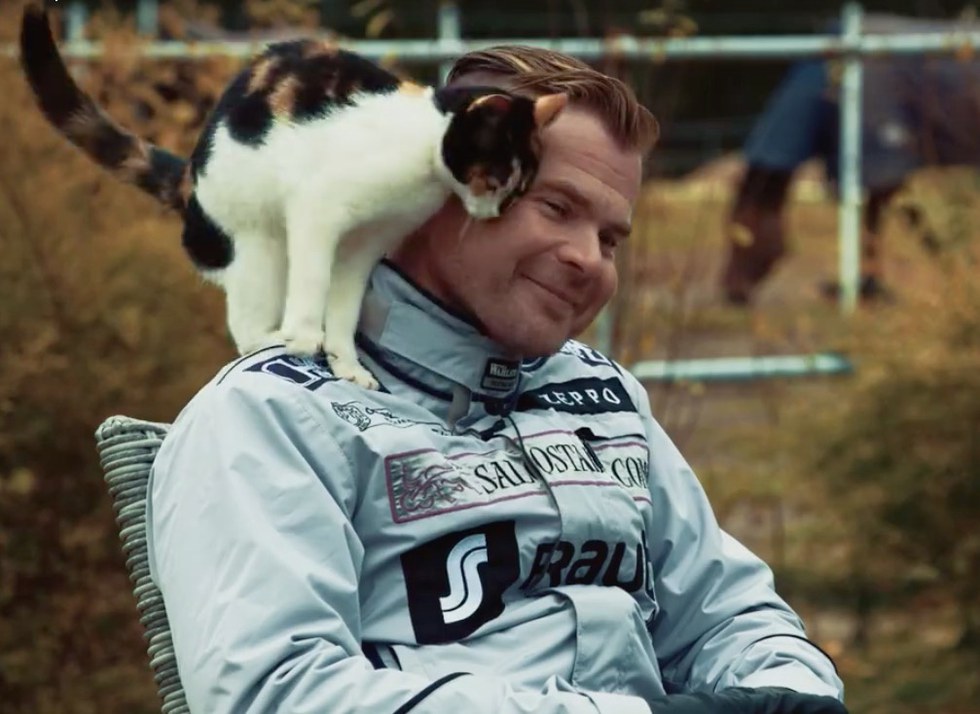 Facebook/MTV Ravit

Just when Joanna was about to continue with her next question, the clever little feline jumped on her lap and gave her a welcome kiss and snuggles. It caught her by surprise.
As she tried to stay on track with the interview, the kitty hopped on her shoulder and started rubbing against her face and hair.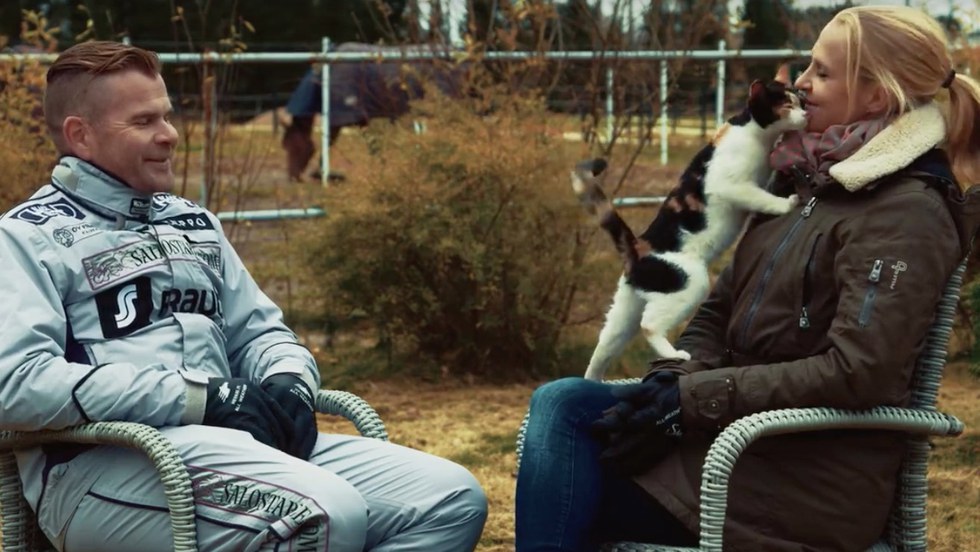 Facebook/MTV Ravit

It was impossible for the interviewer to keep a straight face with a kitty tail in her face.
Joanna laughed and said, "I can't say anything because of the purring… Do I have something on my shoulder?"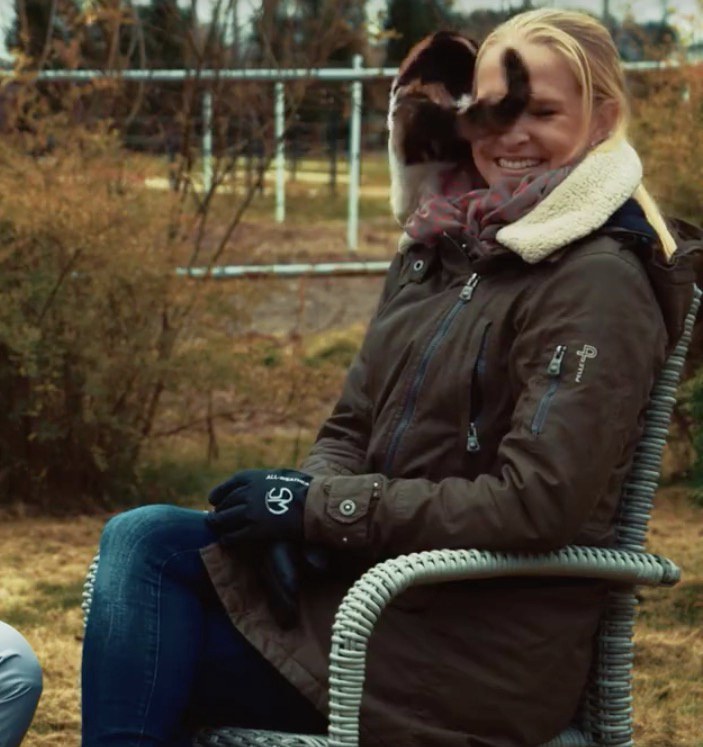 Facebook/MTV Ravit

The kitty stole the show!
Originally posted on LoveMeow.com
You can read the original article here.