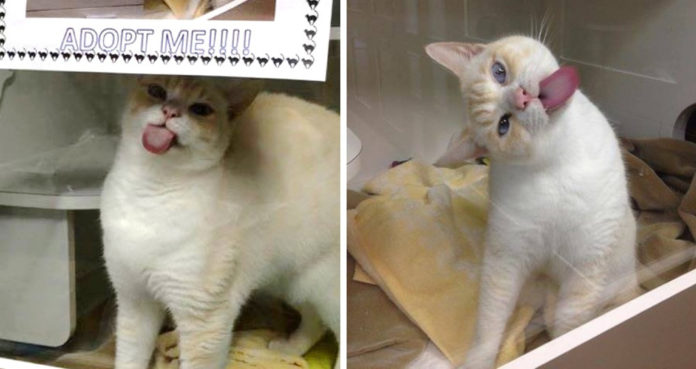 A 3-year old shelter cat had a hard time finding a forever home. After waiting for too long, he came up with a unique way to help himself get adopted.
Meet Sigmund!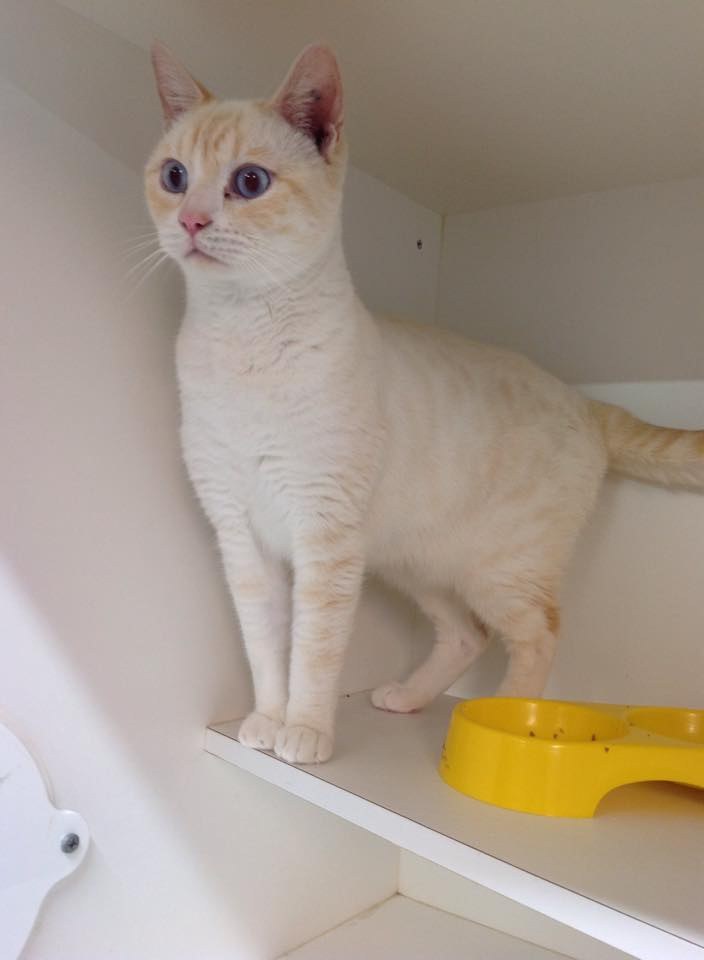 Cat Haven WA

Sigmund is a very playful cat, full of personality. He craves attention and has an abundance of energy when he plays. He was once adopted but returned after just a couple of weeks because they felt that he played "too rough."
All he wanted was a home where he could be the only cat and the center of attention.
He came back to the shelter at Cat Haven (in Western Australia) and continued to wait for the perfect home to come along. Months had past, but no applications came through.
But Sigmund didn't give up and came up with a unique tactic to get passerby's attention.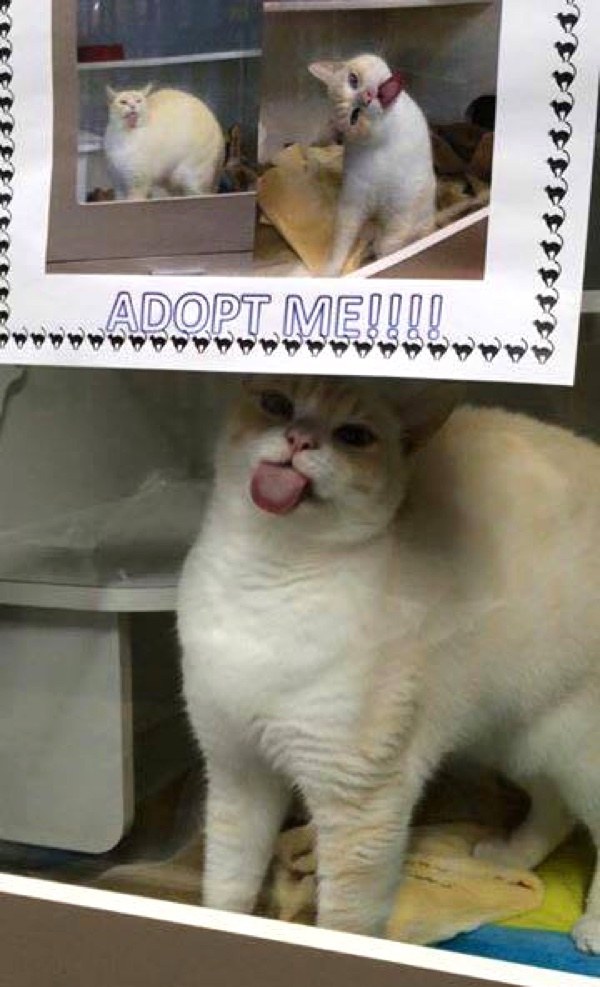 Cat Haven WA

Sigmund would lick the window of his kitty condo as if he was trying to give people kisses as they walked by. That's when the shelter thought they would share his unique personality on social media to help him find a loving home he so deserves.
They took photos of Sigmund "washing the window" and posted them on Facebook.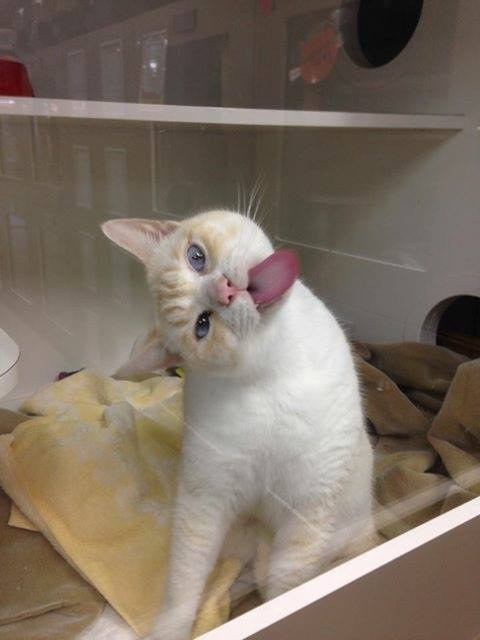 Cat Haven WA

"Sigmund is getting up to some odd tactics to try and find his new owners…turns out you won't just adopt a cat, but you'll get a window washer as well" the shelter wrote.
"If you like a bit of an oddball, Sigmund is up for adoption now".
Soon after the post went out, Sigmund's fan base quickly grew. They fell in love with that adorable face and his extraordinary purrsonality! One family who was so smitten with the charismatic little boy, contacted the shelter, and they found the perfect match!
Cat Haven WA

The kitty was four years old when he finally moved into his forever home.
Right away he claimed to be the king of his "castle".

Cat Haven WA

"He's as mad as a hatter. Try making a bed with him and it's a great game for him. He gets into mischief just as any other cat does," Sigmund's forever human said.
Sigmund rolls around on the bed to "help" while his human tries to tidy it.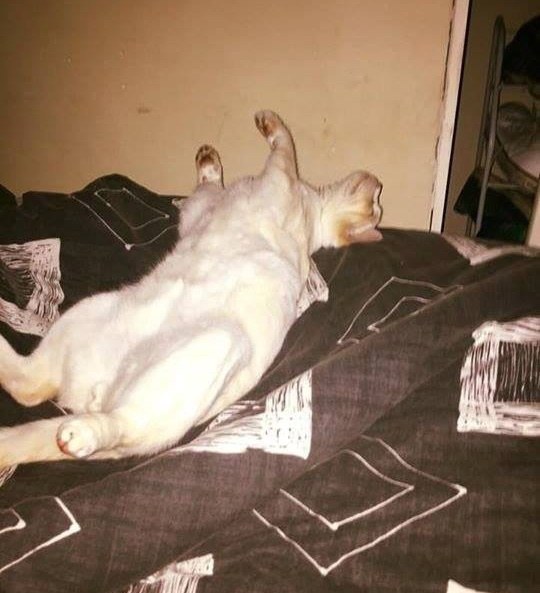 Cat Haven WA

"When he runs through the house doing 'maddies' his tail fluffs out as much as it can. You need to beware when the Persian look is happening. He's very playful and regularly the kitchen bench tops in a morning have paw prints where he's had a wander."
Sigmund plays with a wand toy with his human dad–one of their favorite pastimes.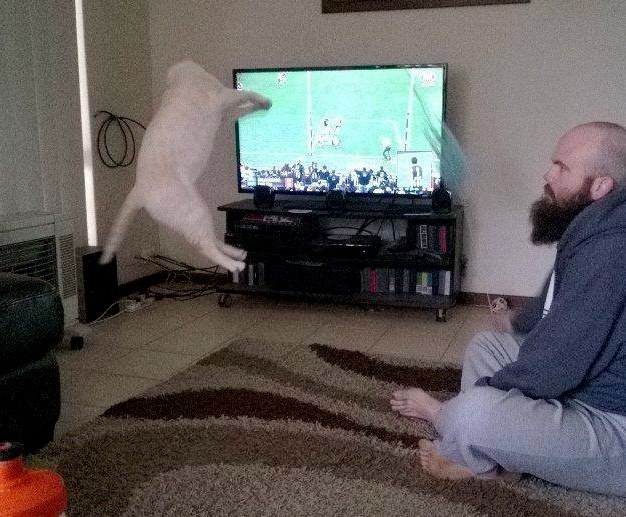 Cat Haven WA

All the fly screens didn't survive long under Sigmund's watch, but the family had no regrets and replaced them with security screens.
Their cat is always adventurous, curious, and extremely playful, and they love him just the way he is.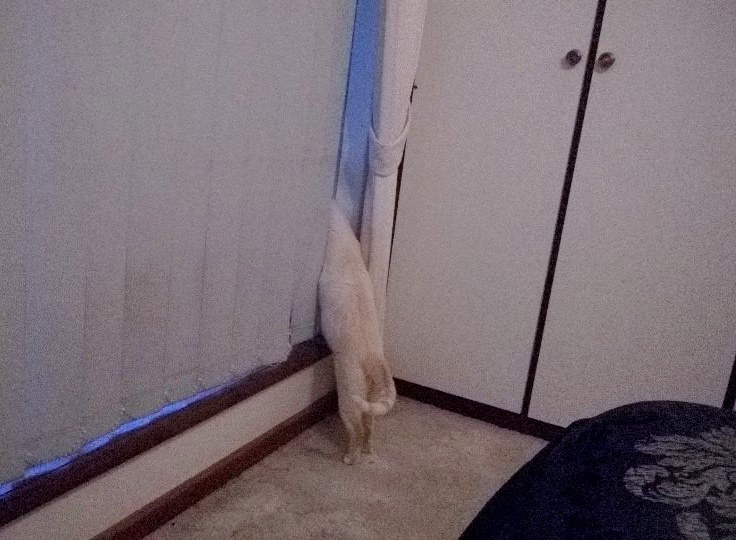 Cat Haven WA

Sigmund used his charm to win over the hearts of a family.
Now he's ruling the roost of his kingdom and couldn't be happier.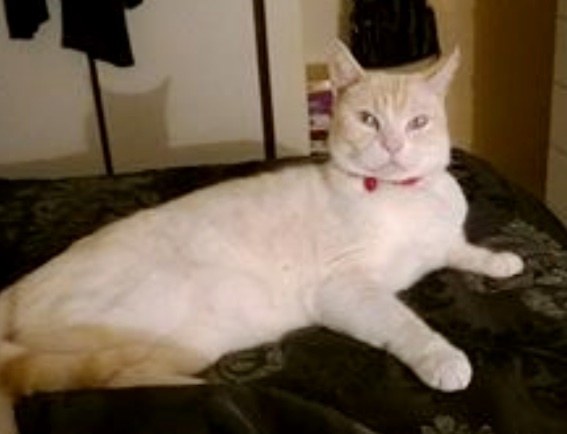 Cat Haven WA

Share this story with your friends. If you would like to support their rescue efforts, click here to see how you can help. Follow Cat Haven on Facebook.
Originally posted on LoveMeow.com
You can read the original article here.