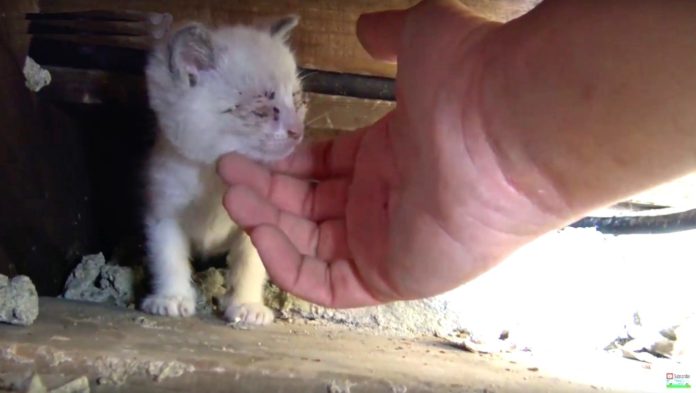 A man got under a stairwell to save four tiny kittens while their stray cat mama watched from a distance.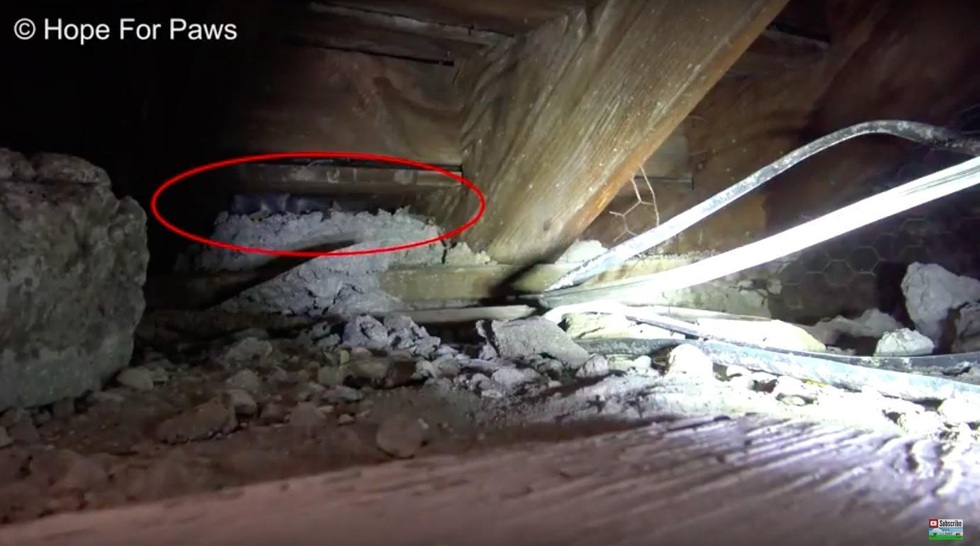 Hope for Paws

A litter of kittens were found living in a stairwell by the residents there. They weren't able to reach the kittens so they contacted Hope for Paws as they knew that the kittens might not survive without help.
Their cat mother gave birth to them in a tight space that rescuers could barely fit through. Eldad Hagar, founder of Hope for Paws, squeezed himself in despite the difficulty.
"I crawled in and had to figure out how to get all of them to safety" Eldad said on YouTube.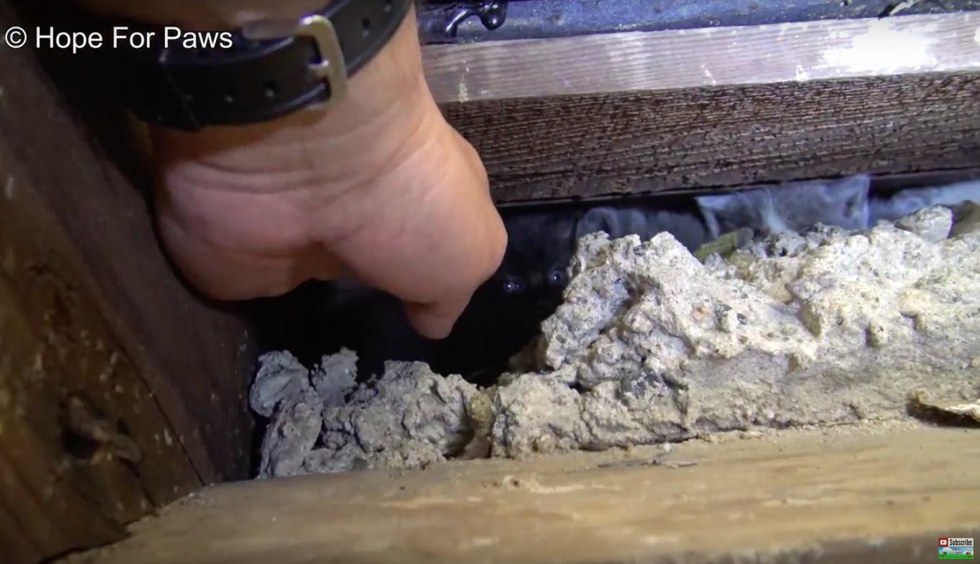 Hope for Paws

The kittens huddled up together hiding behind some debris. As Eldad reached in to get them, the kittens were terrified and tried to stay as far away as possible.
Eldad grabbed the first kitten and gently pulled him out to safety. The tiny ball of fur started meowing in protest as they had never had any human contact before.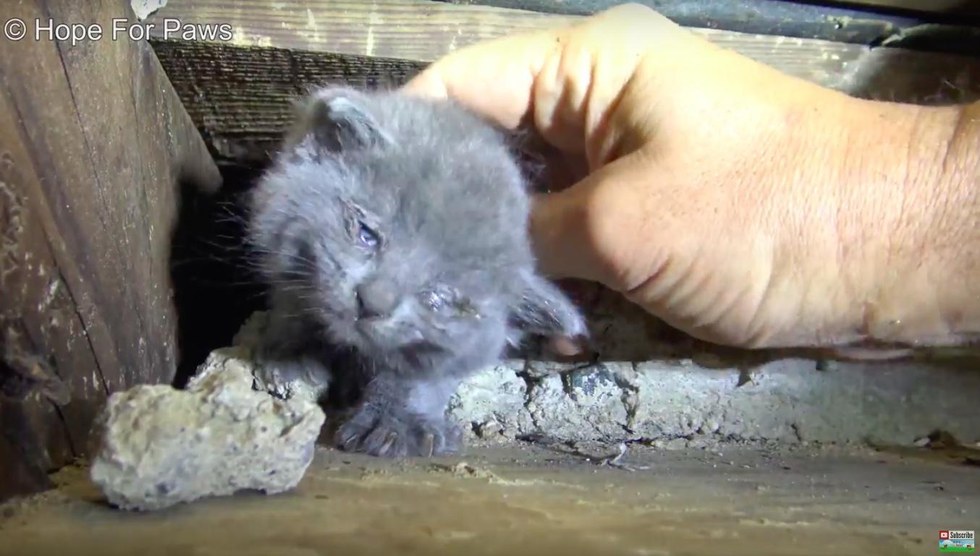 Hope for Paws

One by one the kittens were freed from the small area and passed to another rescuer.
When it came to the last kitten, Eldad noticed that his eyes were completely crusted shut.

"All the kittens suffered from an eye infection that affected the last kitten so badly he couldn't even see."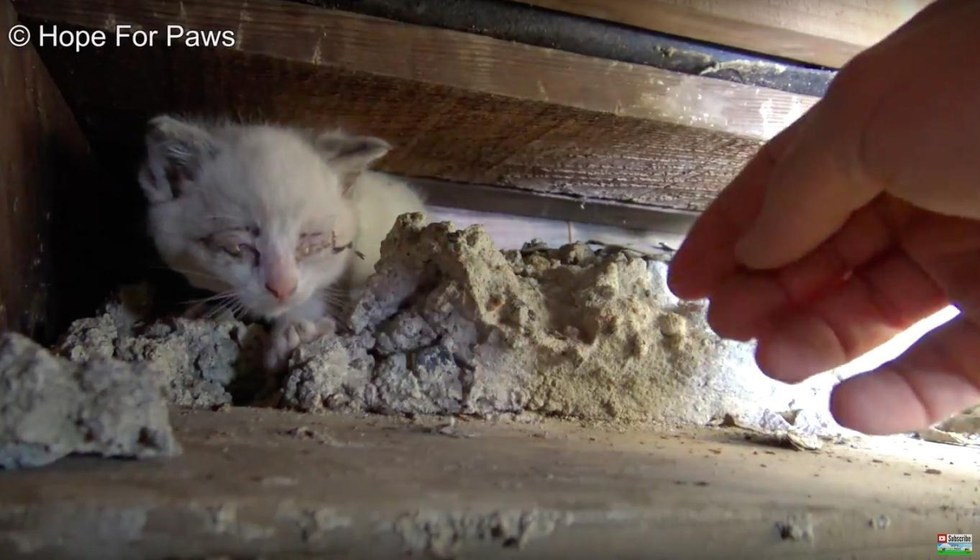 Hope for Paws

Eldad gently pushed the kitten toward him, and the little feline walked right out.

Eldad scratched his chin to reassure him that everything will be OK.

Though the little kitten couldn't see, he could feel the love.
After the kittens were placed in a carrier, rescuers moved onto getting their cat mother who was nearby the whole time.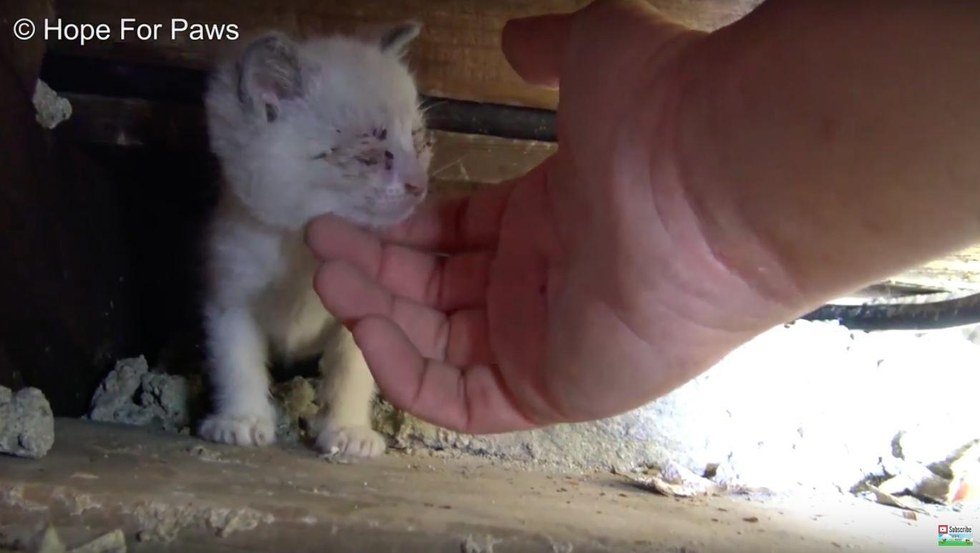 Hope for Paws

"During this whole ordeal, the mother was watching us from a distance".
Knowing the mama was very scared of humans, they set out a trap and started to wait. Mama smelled the food and walked right in. They got the entire feline family and immediately took them to the vet.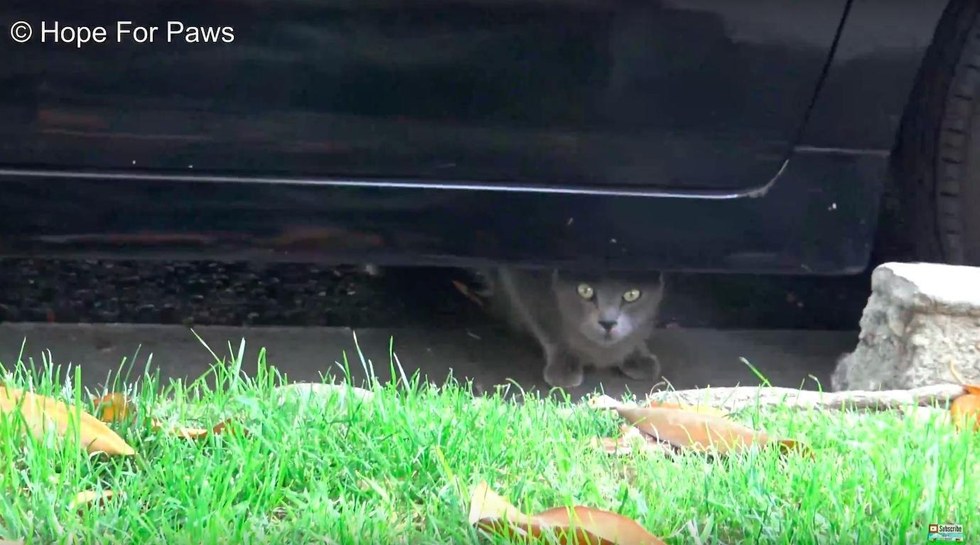 Hope for Paws
The kittens were named Cabbage, Kale, Arugula and Broccolini, and the mom Parsley.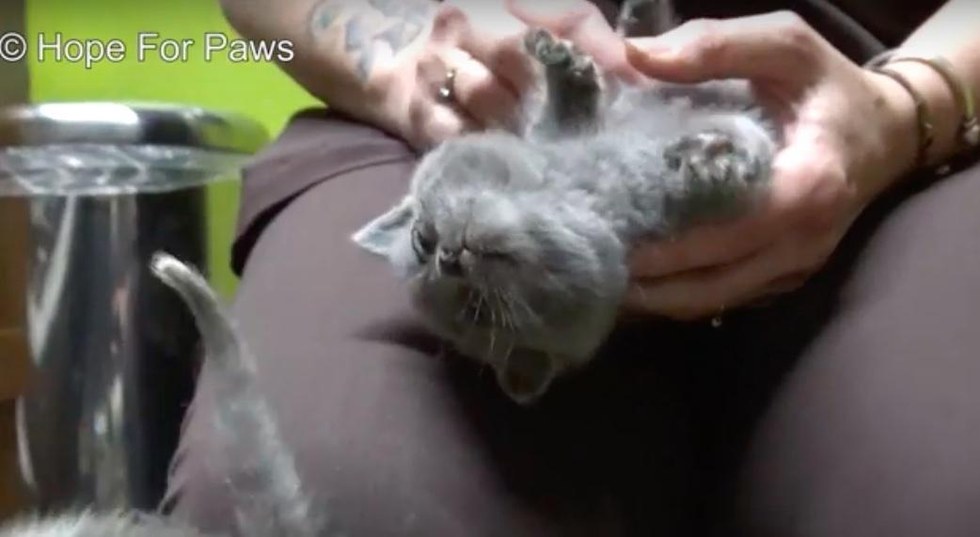 Hope for Paws

The kittens thrived in foster care and mama slowly came out of her shell after learning that humans aren't that bad.

The little "blind" kitten now can open his beautiful eyes to see, and he and his siblings have been nursed back to health.

Watch the rescue in this video:


Update:
Look at the kitties now!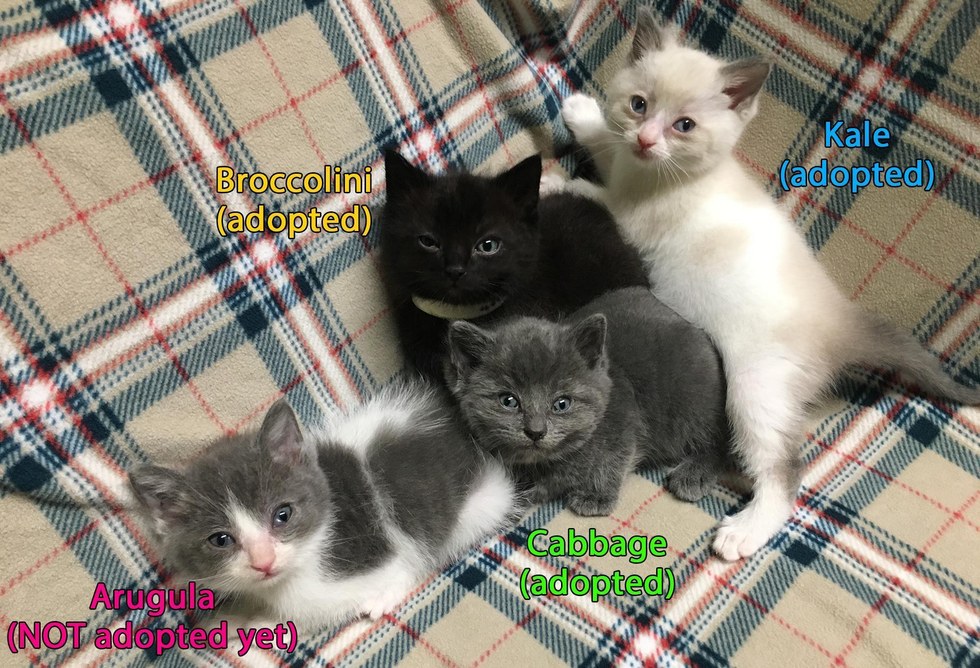 Hope for Paws

"3 of the kittens were adopted, so only one needs a loving forever home."
To adopt the remaining kitten, please contact Stephanie Babcock from The Veterinary Care Center (323) 919-6666. To adopt their mom, please contact LA Animal Rescue.
Originally posted on LoveMeow.com
You can read the original article here.