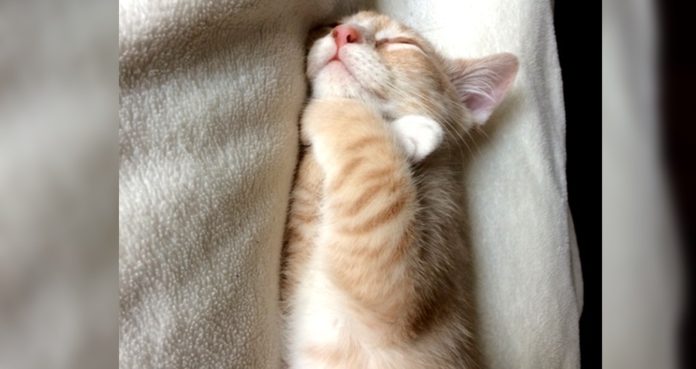 A young woman was left brokenhearted after a relationship but she found a special someone who fills her heart with purrs.
Meet Ginger!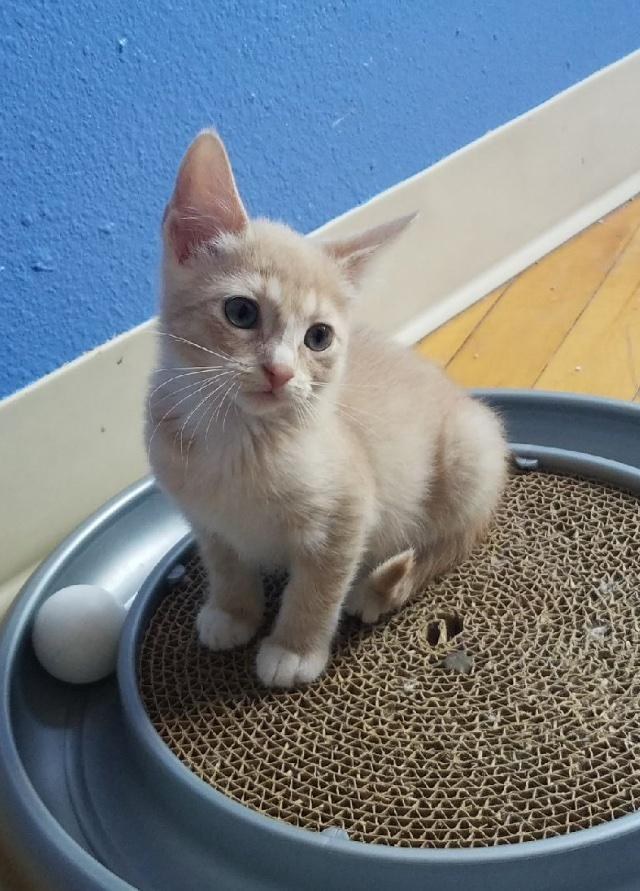 imgur/Ayra112

Imgur user Ayra112, had always wanted to get little feline companion. When she was recently broken up from a relationship, she knew right away that it was time to fulfill that dream—to adopt a cat.
She came across a tiny ginger kitten that was looking for a home. It was love at first sight. After preparing for the adoption and getting everything ready for the kitten, Ginger moved into her new home early June.
"After four hours of exploration and play, Ginger is exhausted. My friend's back is the best place for naps", Ayra112 said.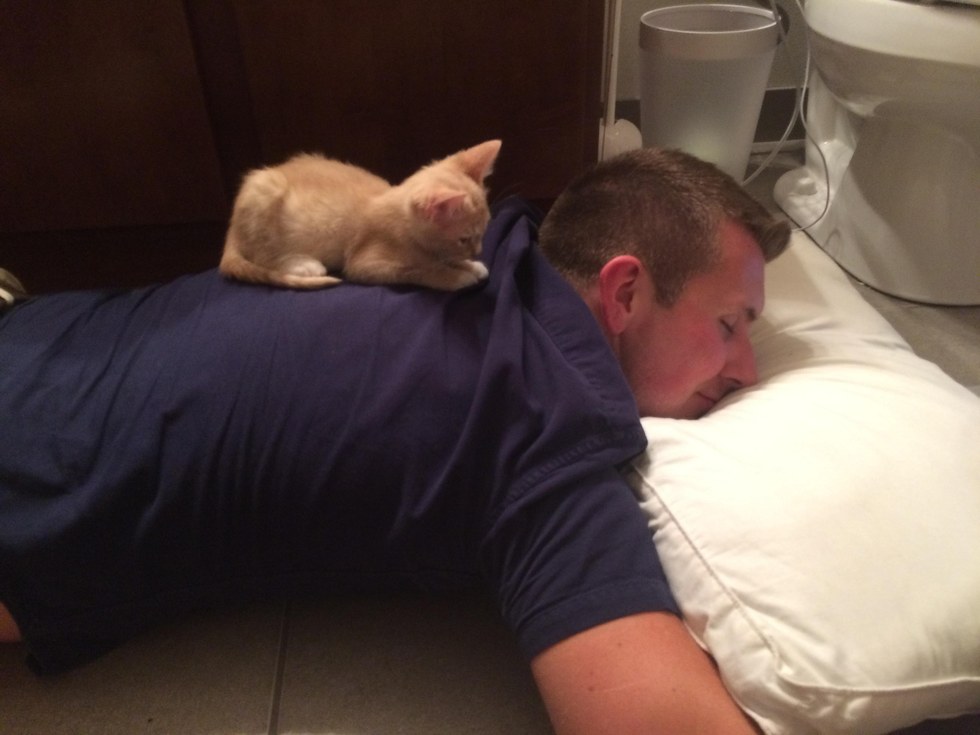 On her adoption day, Ginger fell asleep on the back of Ayra112's friend. 
imgur/Ayra112

Soon they realized that the kitten loves to snuggle and would follow them around until she curled up in their arms or settled down on their backs.
Ayra112's friend ended up taking a nap with the little feline, who jumped on his back and crashed for a cat nap.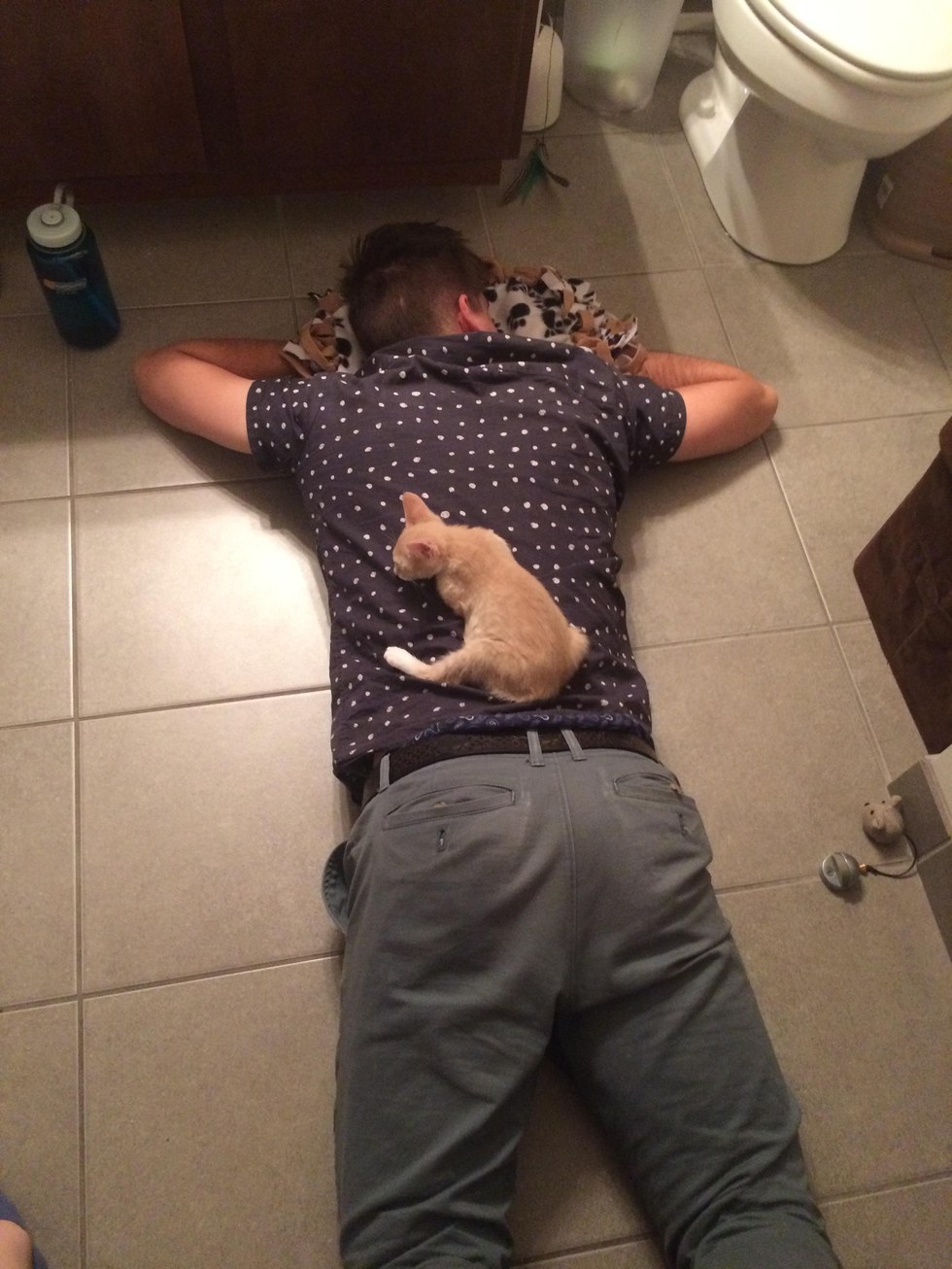 imgur/Ayra112

When the guy woke up but the kitten was still snoozing, Ayra112 brought him some entertainment on a laptop to help him pass time so the kitten could continue her nap.

First day home, the ginger girl fit right in and quickly cuddled her way into their hearts.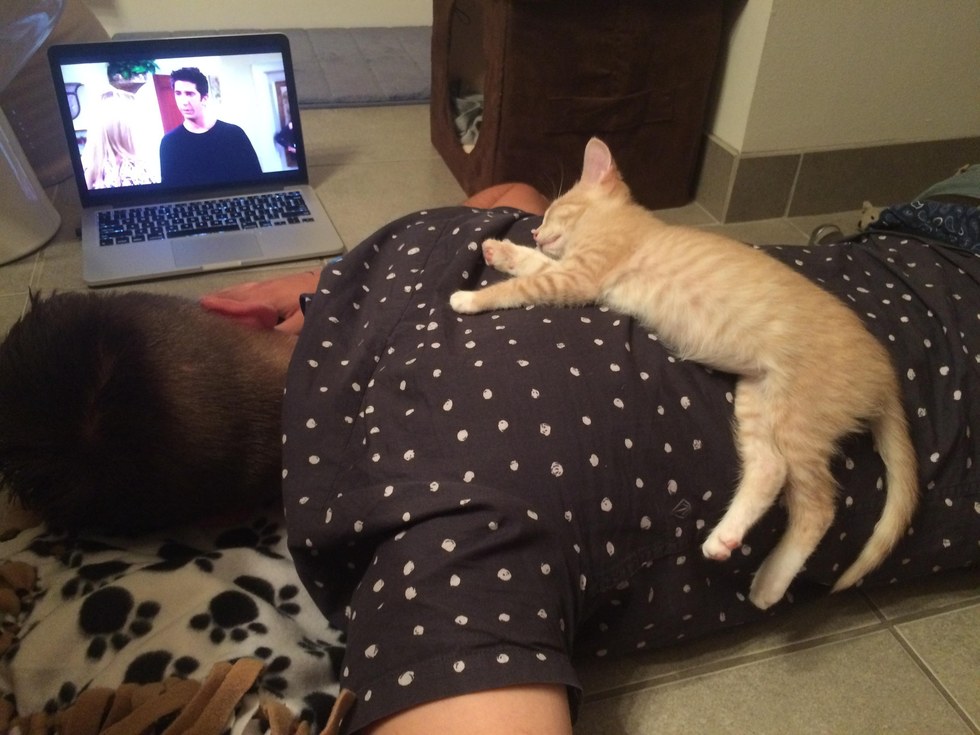 imgur/Ayra112

"My kitten loves to sleep in weird positions. I genuinely think she's a puppy as she chases her tail as well."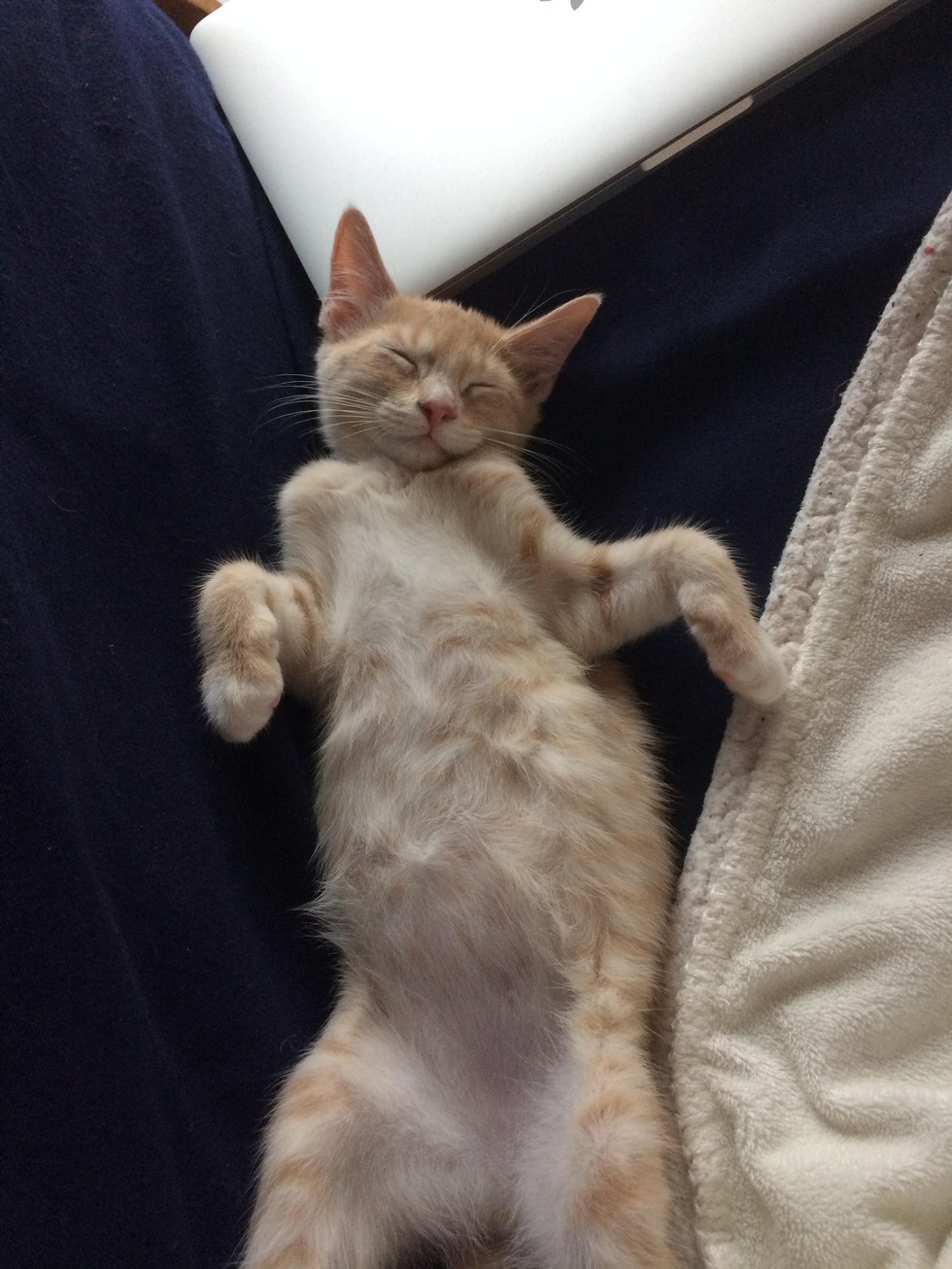 imgur/Ayra112

Ginger makes sure that her human is never alone.
When Ayra112 is on the computer, the kitten nuzzles into her lap and falls asleep there.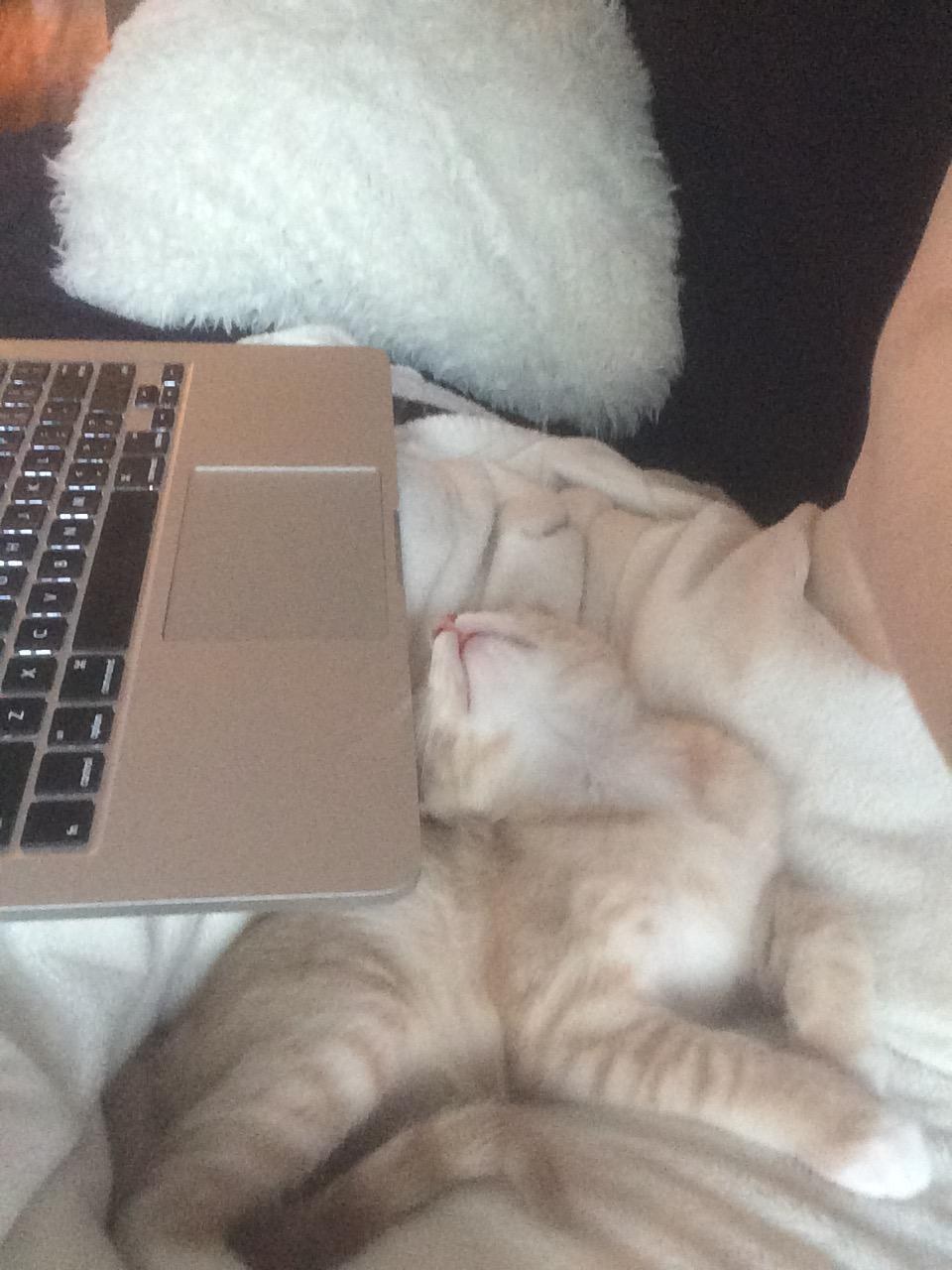 imgur/Ayra112

She keeps her human company with lots of cuddles.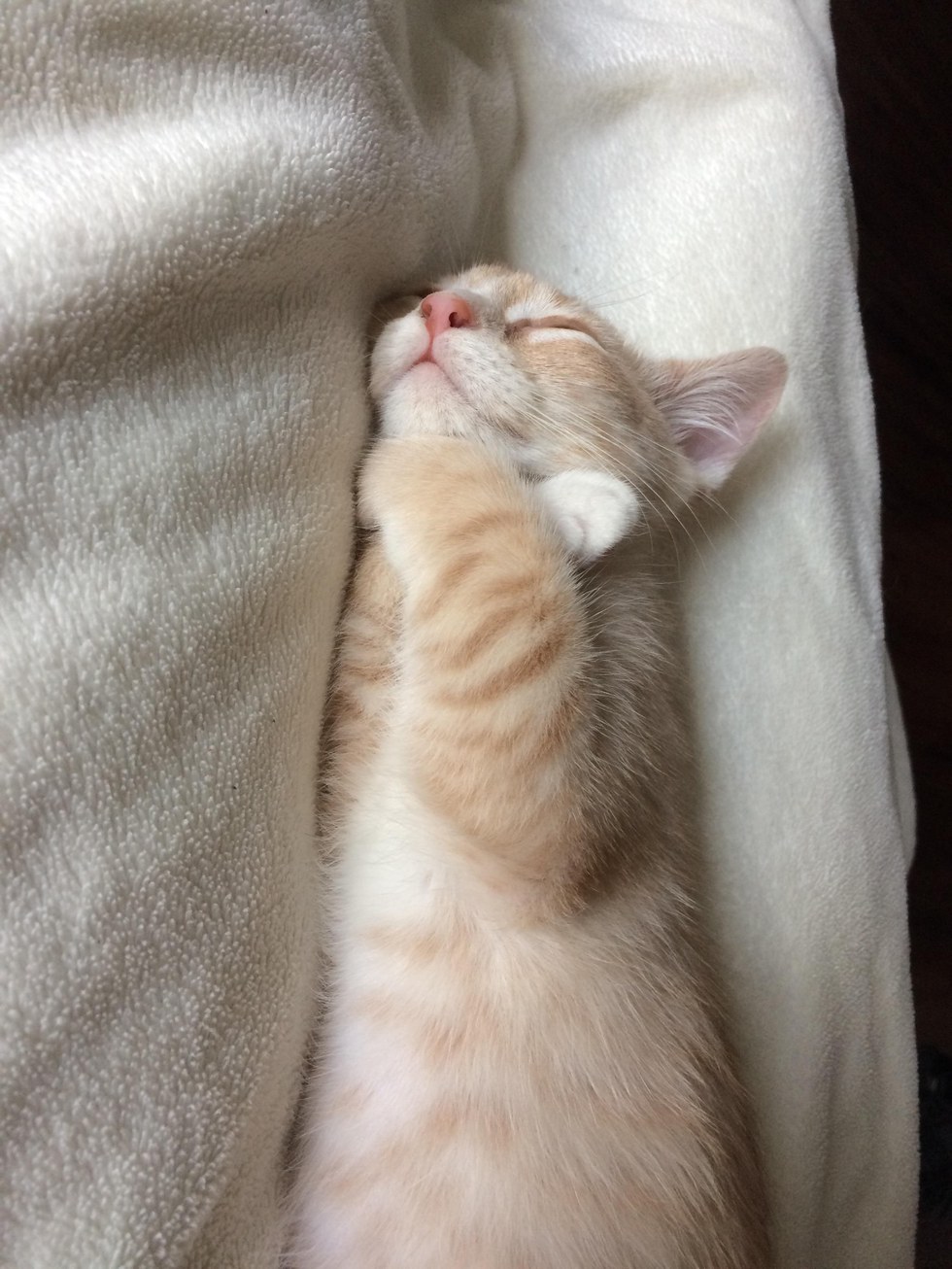 imgur/Ayra112

Ayra112 gave a little kitten a forever home, and now Ginger has become her most loyal friend, staying by her side, helping her forget all the worries in the world, and filling her heart with joy.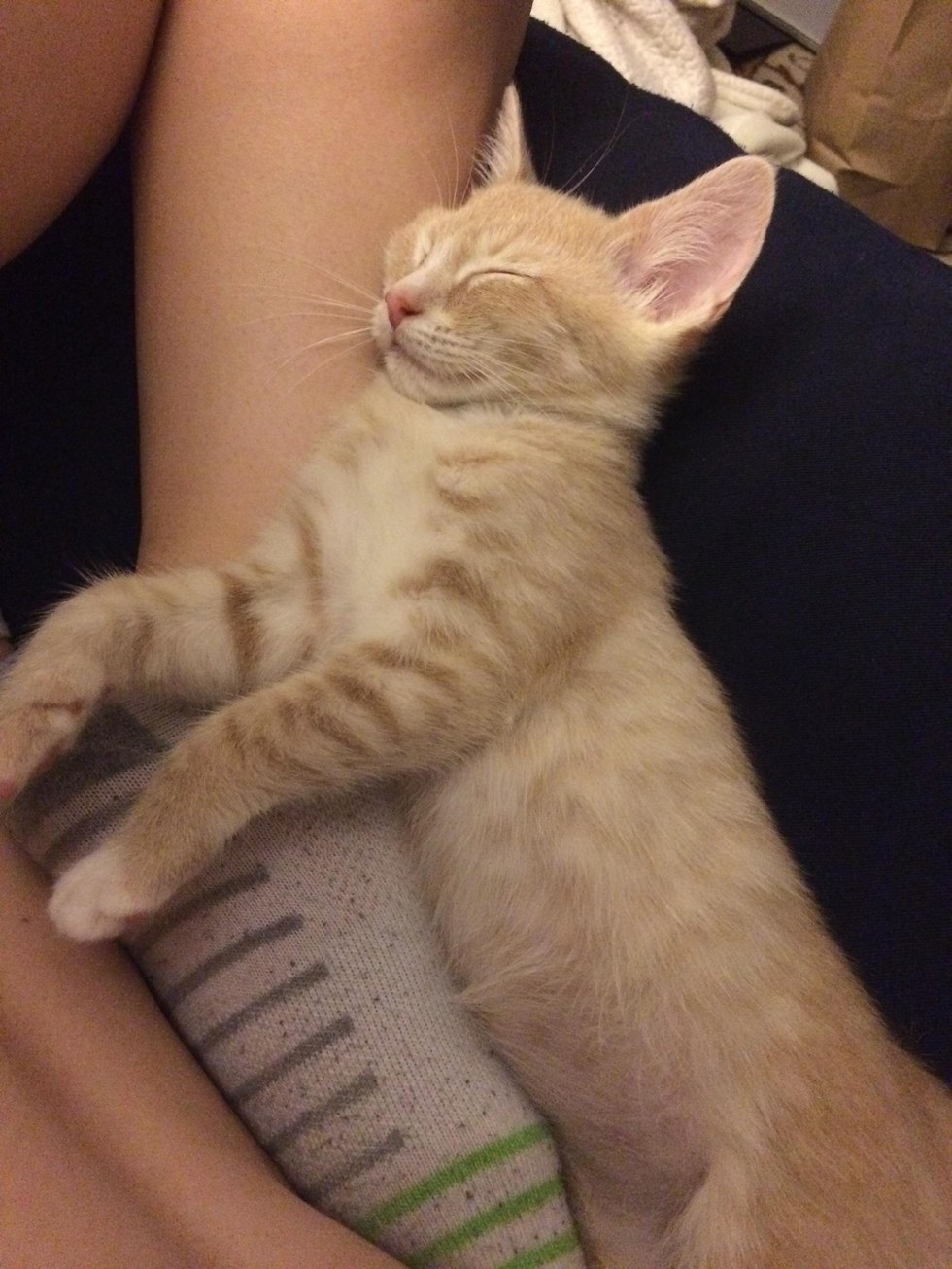 imgur/Ayra112

Share this story with your friends. (More info: imgur)
Originally posted on LoveMeow.com
You can read the original article here.