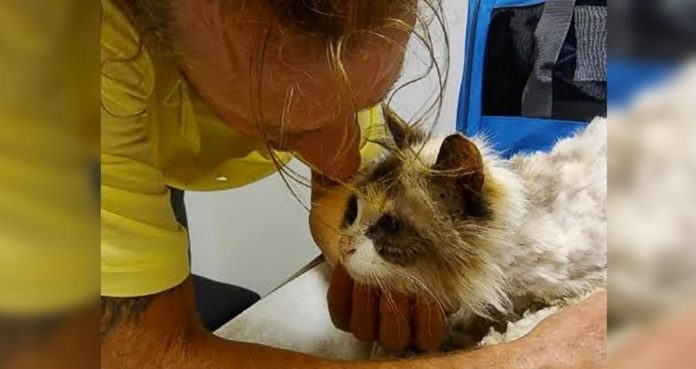 It was an emotional reunion when Raymond McNamara found his 20-year-old deaf and blind cat, Lily, who went missing more than two months ago in Florida.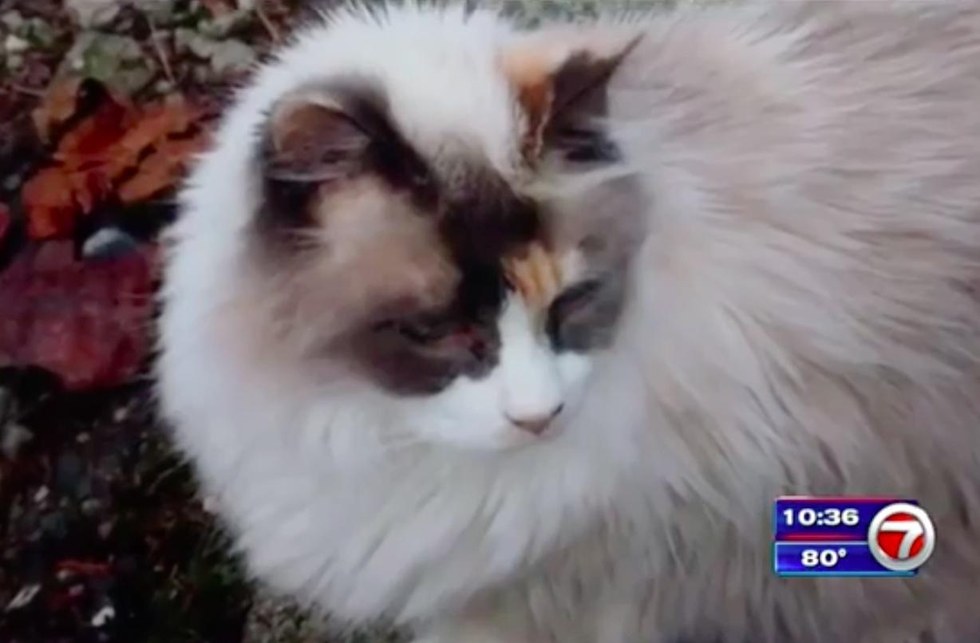 Raymond McNamara/7News

Raymond was traveling across the country with his beloved feline earlier this year when one day Lily wandered off in South Florida.
He was completely devastated looking everywhere for the Himalayan cat, knocking on doors, contacting animal control and police officers. He refused to give up until he found the whereabouts of his cat.
Saving Sage Animal Rescue (in Miami) learned about his missing cat and organized a search party to help find her, but she was nowhere to be found, and Raymond was left heart broken.
"Two months later I got a message on Facebook that a lady found a cat at the construction site where she was lost. We pieced it together… that was definitely his cat," Kathy Bieniek of Saving Sage Animal Rescue told ABCNews.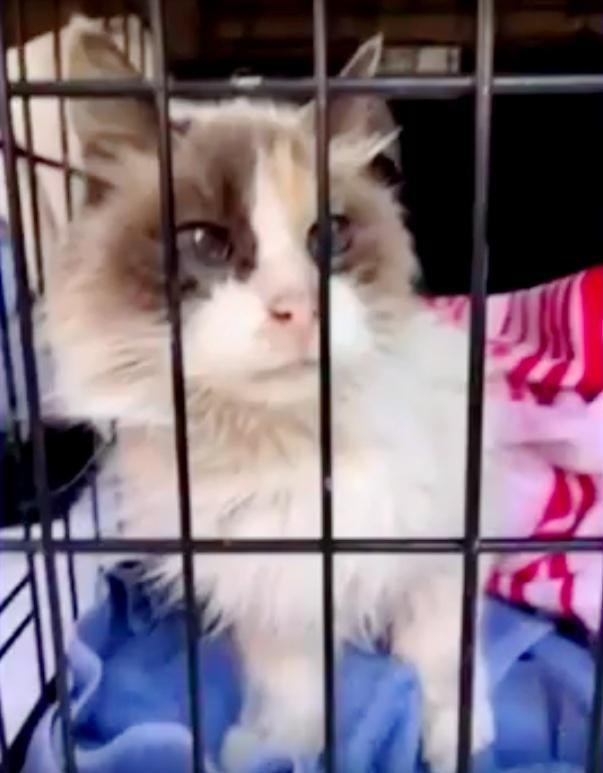 Jessika Luzi

The super senior cat spent two months on her own weathering the heat and rain. The shelter staff immediately gave her the medical attention she needed and nursed her back to health. They cared for her until Raymond made his way to the shelter for their reunion.
"She's never going to get away from me again" Raymond said, fighting back tears.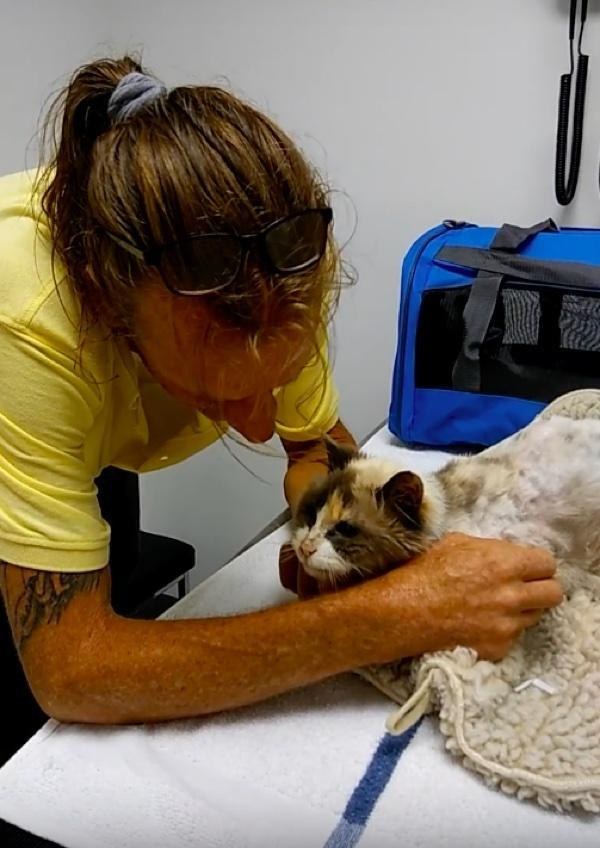 Kathy Bieniek of Saving Sage Animal Rescue

The sweet senior cat remembered her human dad and went in to give him a headbump.
"He broke down in tears and is never going to let her out of his sight again. She is his world" Kathy said.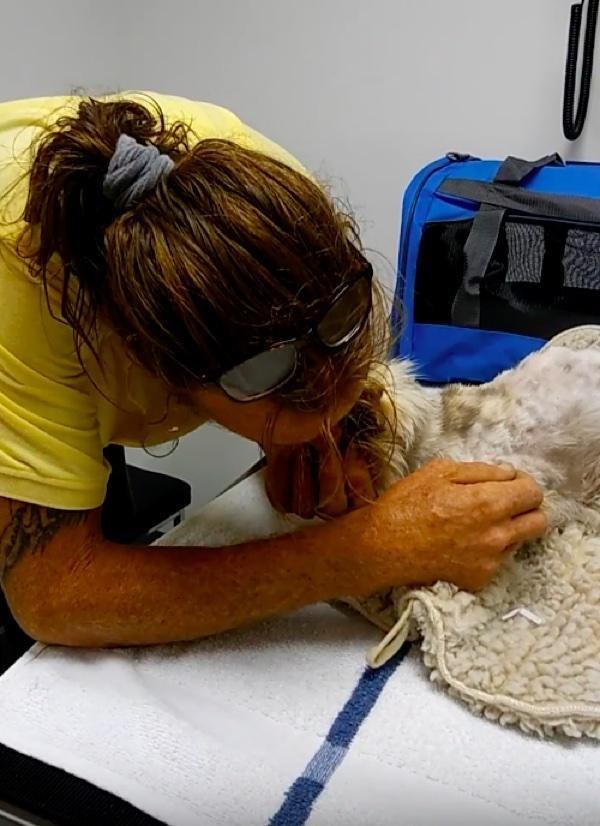 Kathy Bieniek of Saving Sage Animal Rescue

Lily is back in the arms of her forever human.
It was the best feeling for Raymond to have his best friend back. "He's got her. He's excited."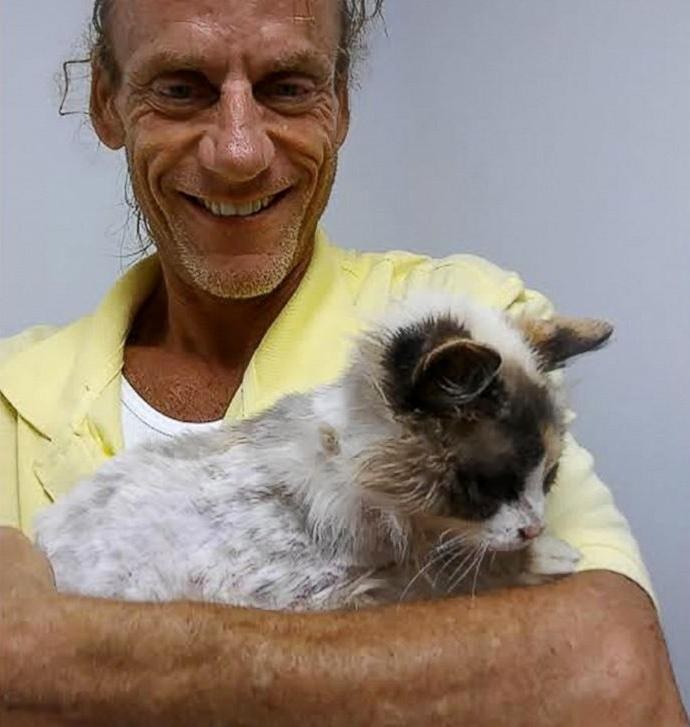 Kathy Bieniek of Saving Sage Animal Rescue


Watch the emotional reunion in this video:

Share this story with your friends. If you would like to support their rescue efforts, click here to see how you can help. Follow Saving Sage Animal Rescue on Facebook.
Originally posted on LoveMeow.com
You can read the original article here.