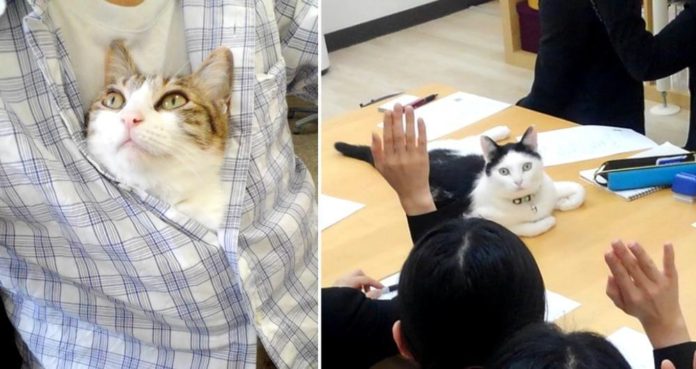 A company in Japan not only takes needy cats into their office but they also pay their employees for rescuing kitties.
Their principle of maintaining high productivity and minimizing stress lies on the love of their feline friends.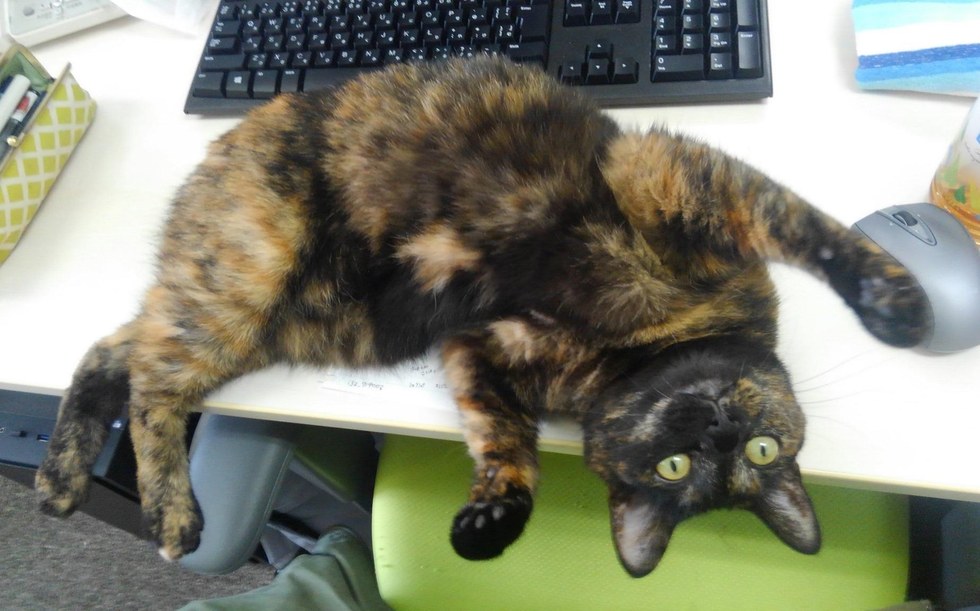 Twitter/@v_ume

Ferray Corporation

, an IT company in Tokyo has adopted many rescue cats who now run the office and oversee the operation.
The firm values their feline friends so much that they encourage their employees to be involved in rescuing and adopting by paying them a bonus for every cat they save.
Tokyo is known for its workaholism. Many people work for long hours and are not able to own a pet due to limited time and restrictions from their landlords.

The Tokyo based company claims that they have a cure—cats!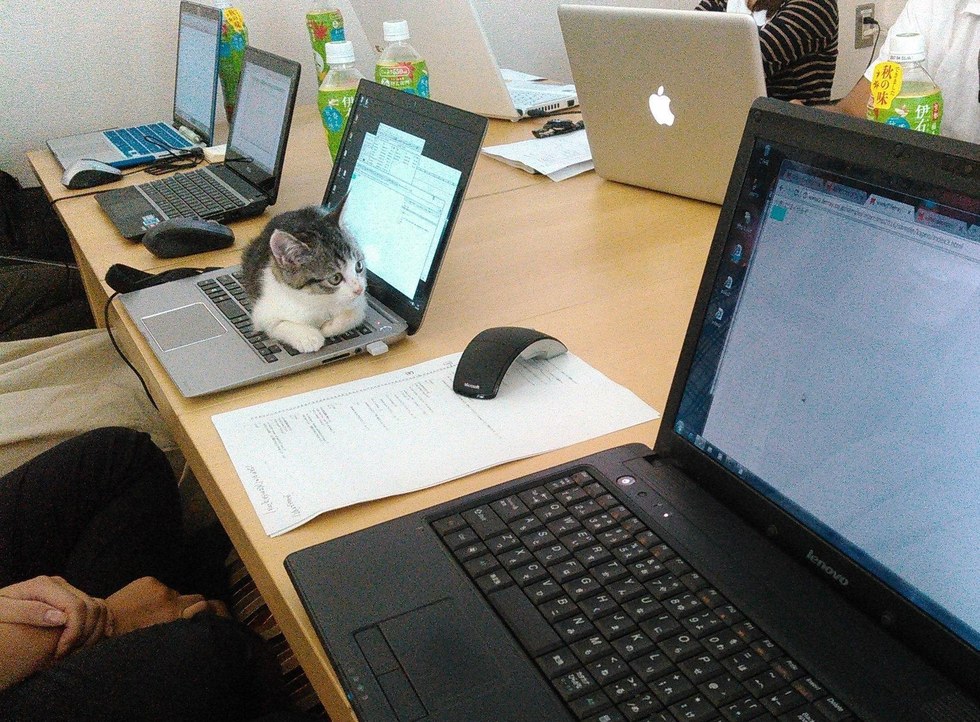 Twitter/@v_ume


The kitties that they have adopted, have free range of the office. They have become the workers' purrfect stress relievers.
The company currently has nine office cats, each with a personality of their own. The employees have seen a positive impact on their productivity and morale ever since they adopted their first office cat.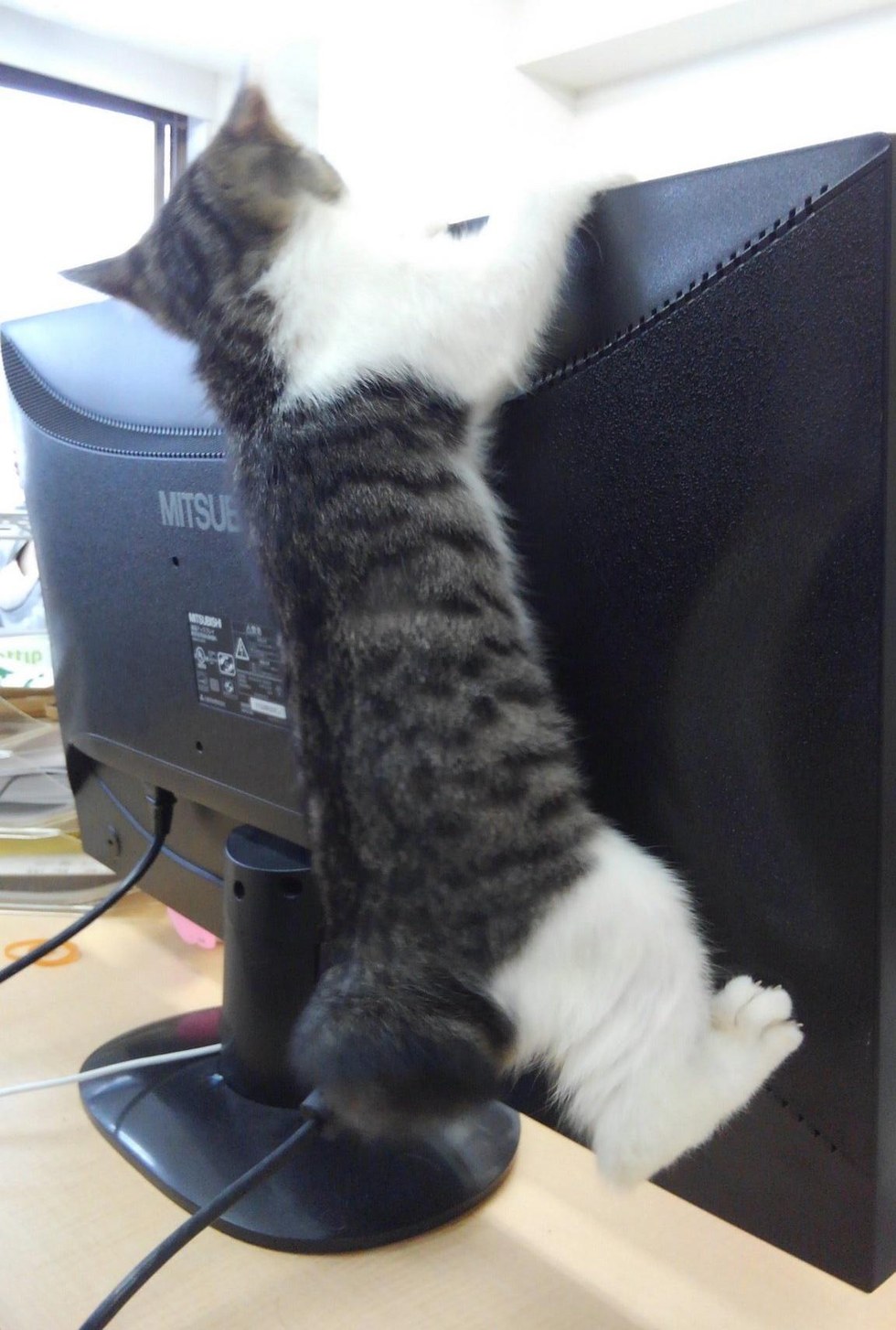 Twitter/@v_ume


The company welcomes their employees to bring their pets in, so every day is Bring Your Pet to Work Day.
In addition to that, they pay workers a "cat bonus" of 5,000 yen ($45USD) to anyone who rescues or adopts a cat in need.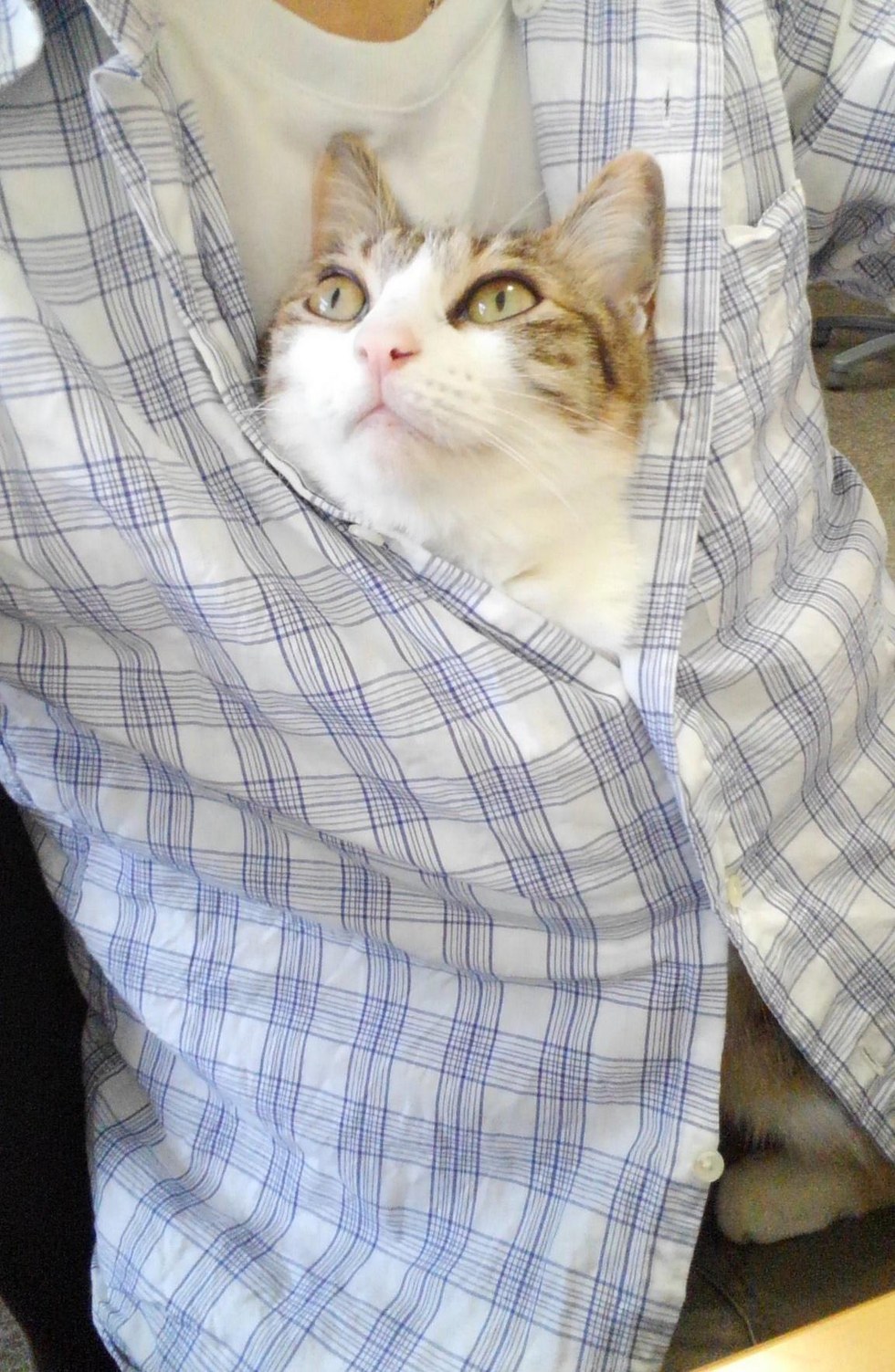 Twitter/@v_ume

Office communication has dramatically improved, and the kitties have helped strengthen their team spirit and alleviate their stress.
Every meeting is overseen by kitty supervisors.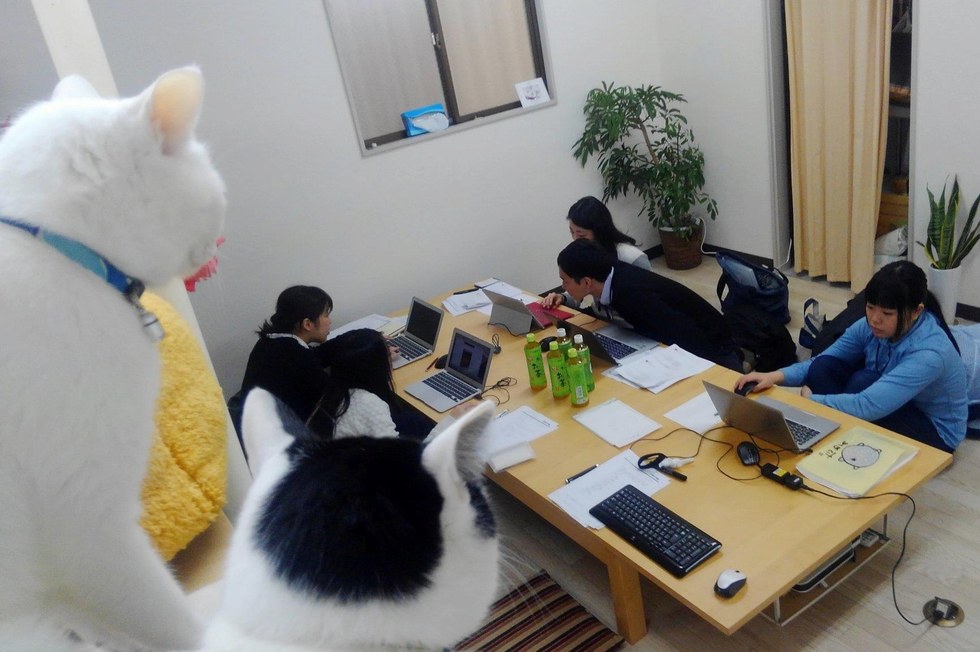 Twitter/@v_ume

Hidenobu Fukuda, boss of Ferray, says that the most important quality they look for in new hires is a "love of felines."

This kitty leads an important meeting in the conference room.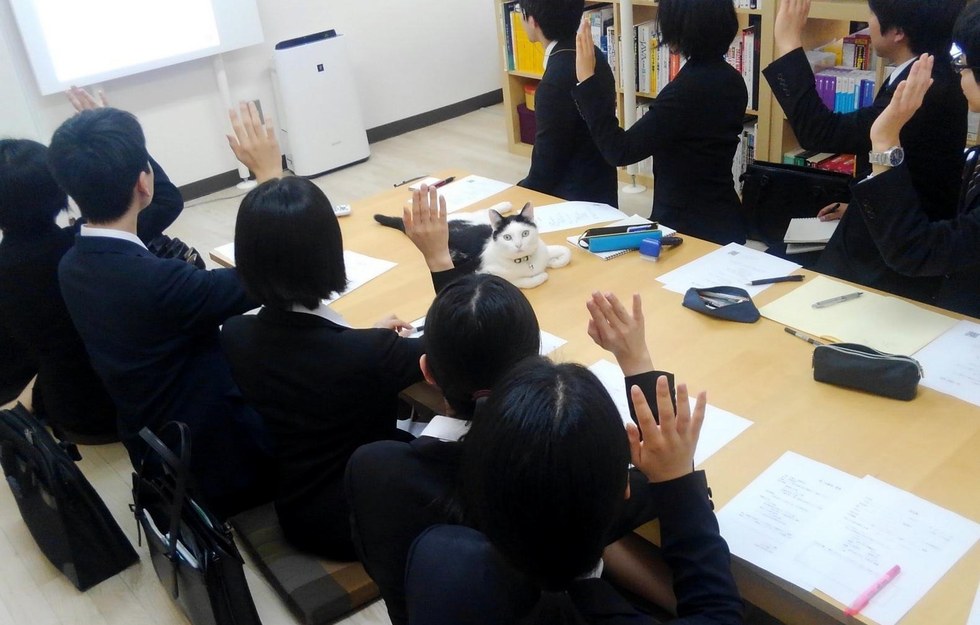 Twitter/@v_ume

Many other Japanese companies have followed suit and started allowing animals in the office to help lower stress and anxiety.
One of the office kitties is in charge of the projector.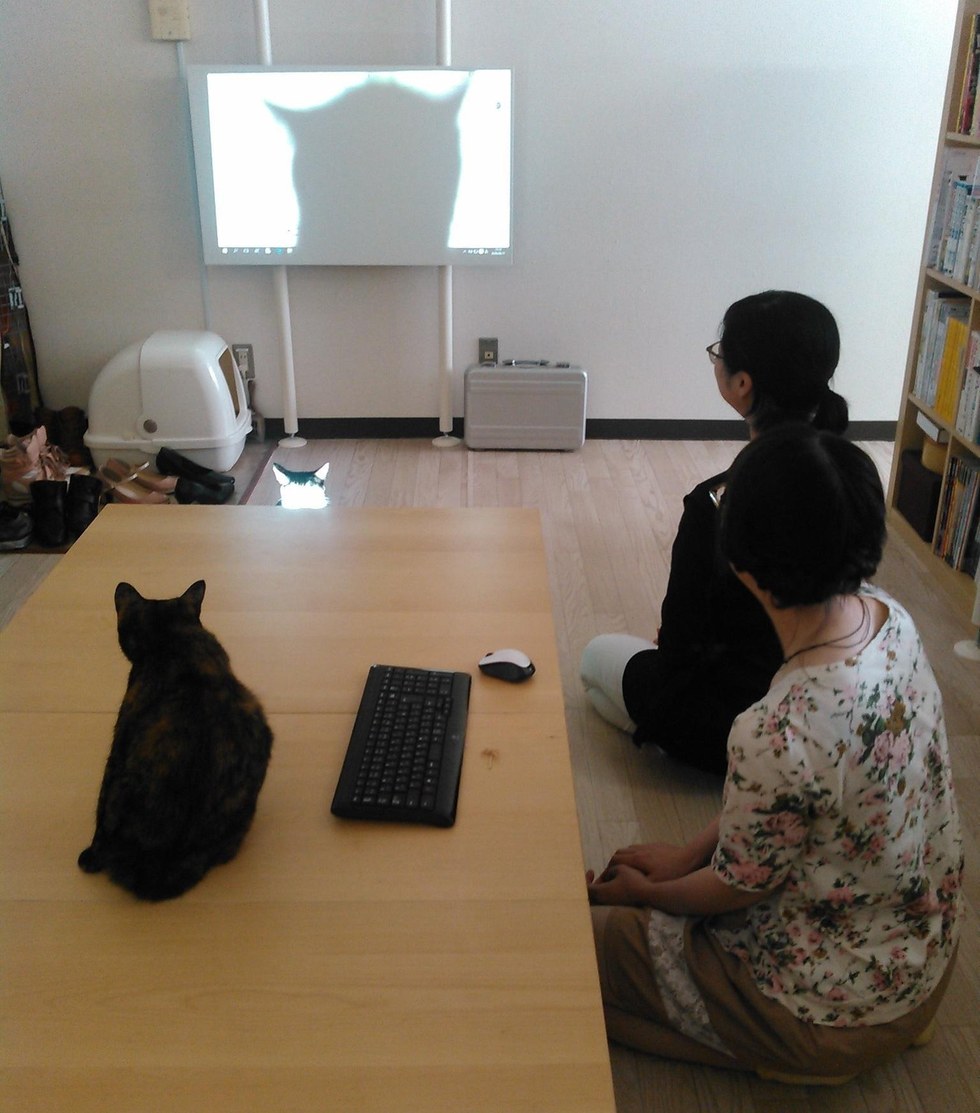 Twitter/@v_ume

A senior office cat gives his tiny protégé a kiss.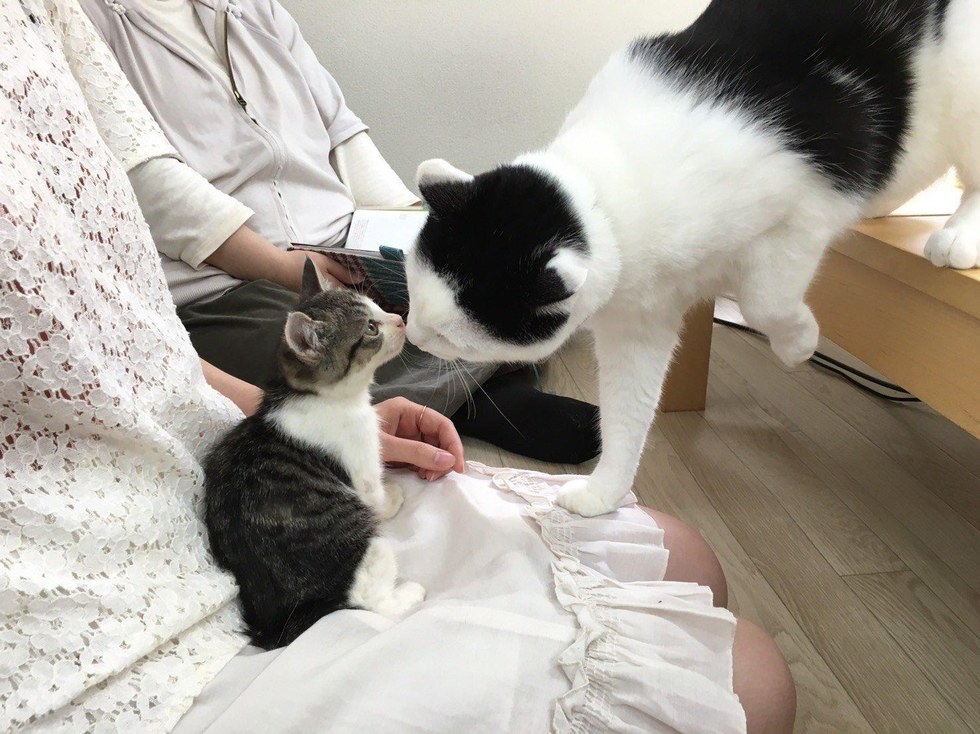 Twitter/@v_ume


After many hours of working, the kitties remind their human friends to take a break by demanding attention and pets.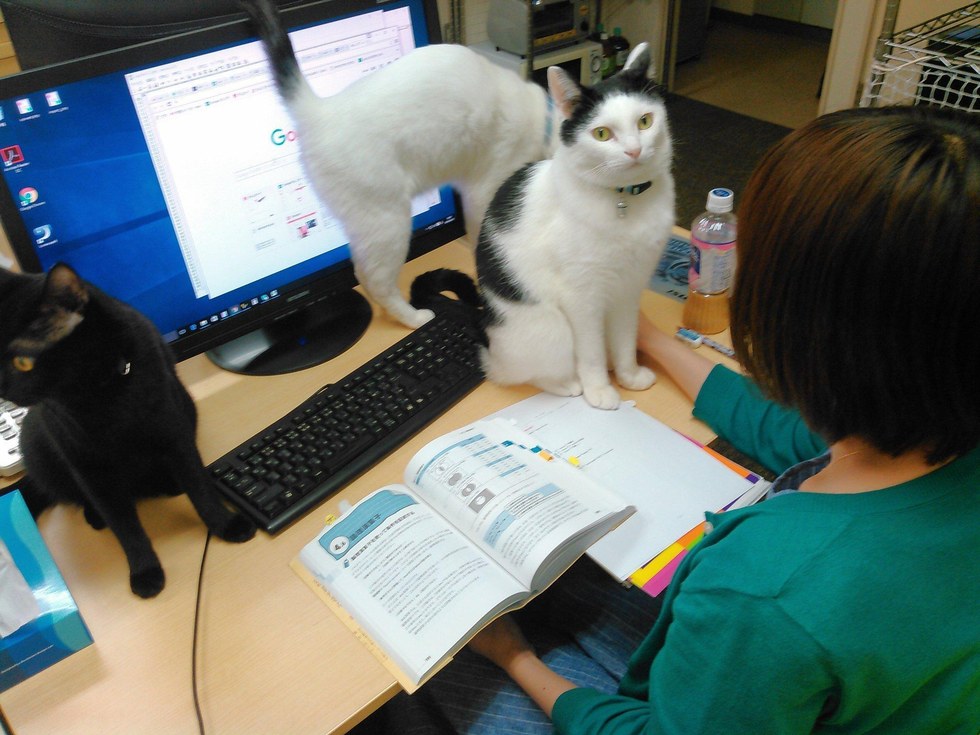 Twitter/@v_ume

The kitties' presence provides comfort and creates a positive, purr-filled atmosphere for the workers.
Three office cats offer this employee many helping paws while she is grinding away.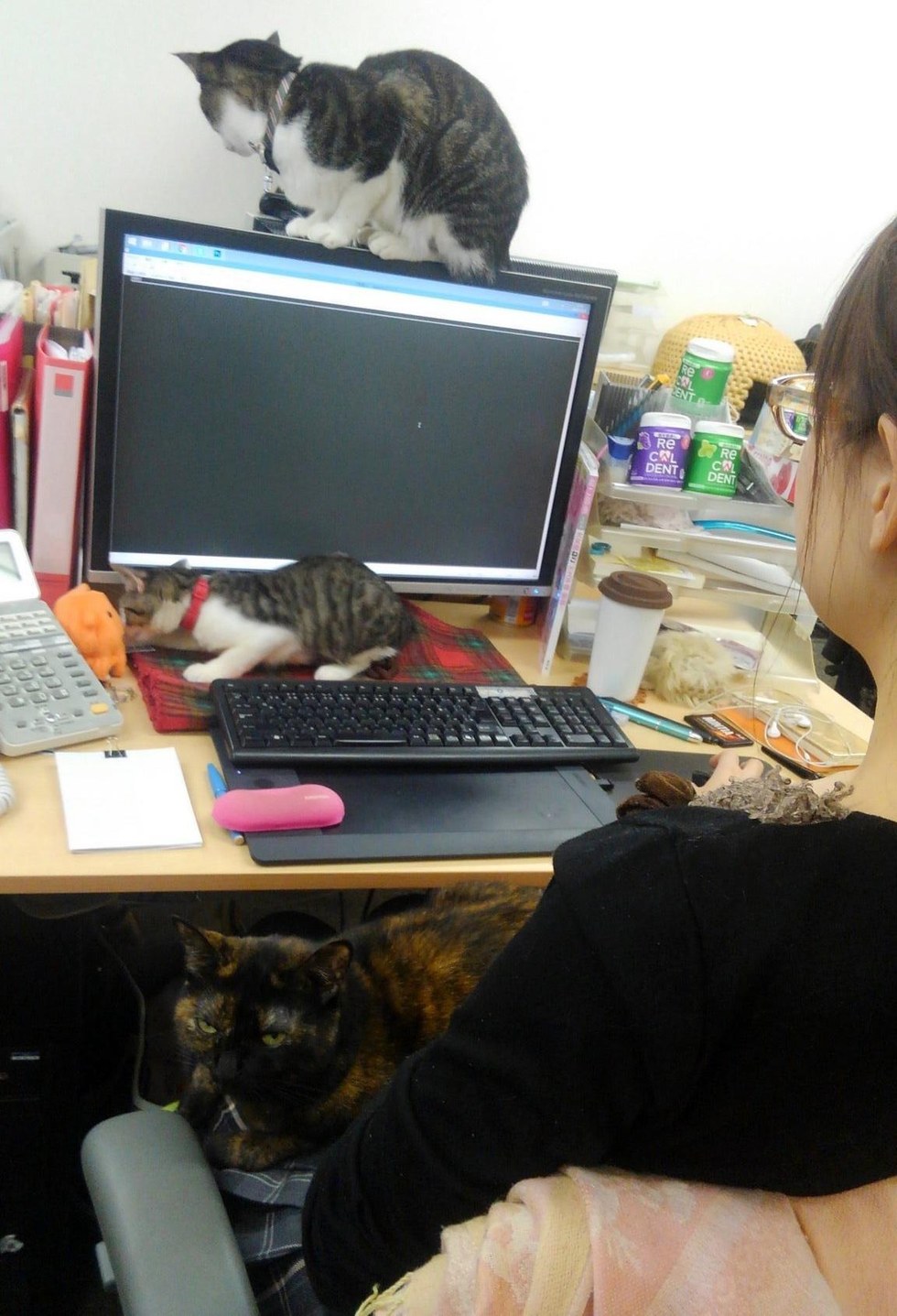 Twitter/@v_ume

After a long day of work, the tortie cat wraps around a worker for a big hug.
"Good work, human. You deserve this."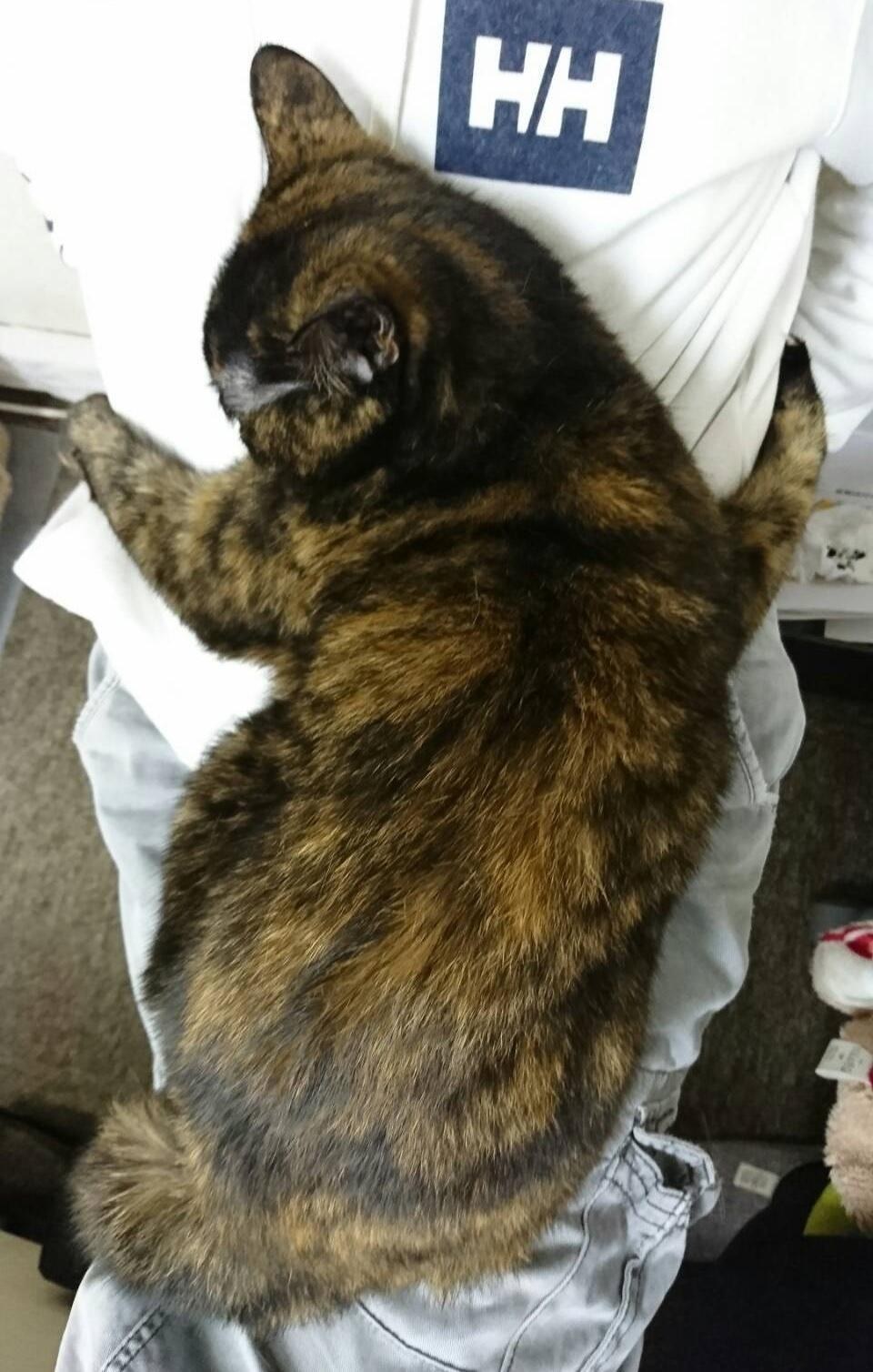 Twitter/@v_ume


Break time means play time!
Kitty teaches the employees about team work:
Share this story with your friends. Follow these adorable office cats at their

twitter @v_ume.
Originally posted on LoveMeow.com
You can read the original article here.