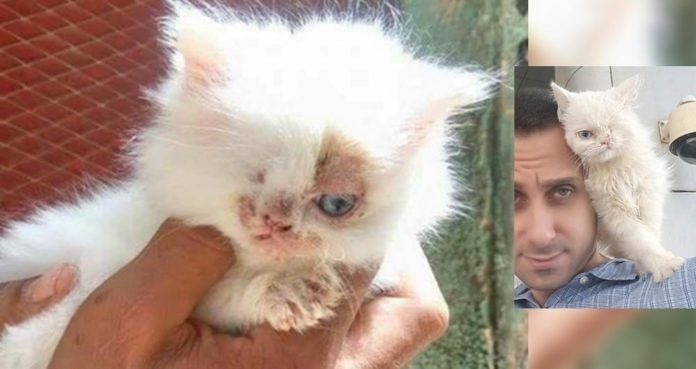 A man saved a tiny one-eyed kitten found on the streets in Cairo, and he was determined to find her a better life.
Meet Poppy!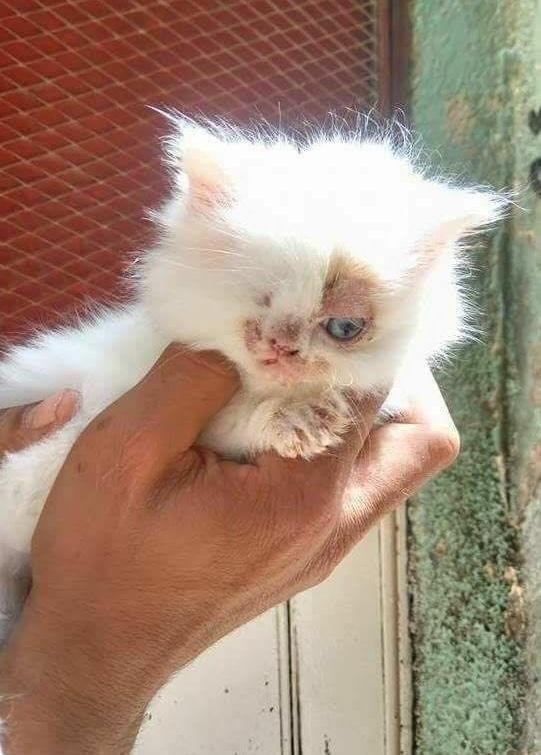 Happy Homes Animal Rescue

Poppy was spotted wandering the streets with only one eye. The motherless kitten was covered in ringworm in desperate need of help.
A kind-hearted man saw a picture of the kitten on Facebook and immediately offered to help. "His name is Ahmed. He lives in Cairo. He sent the picture to me and offered to care for her until she was ready to fly here (US)", Happy Homes Animal Rescue told Cat Concerns.
The man started treatment for the kitten and nursed her around the clock. He made sure that she was fed, cared for and loved. In the week that followed, the kitten bounced back.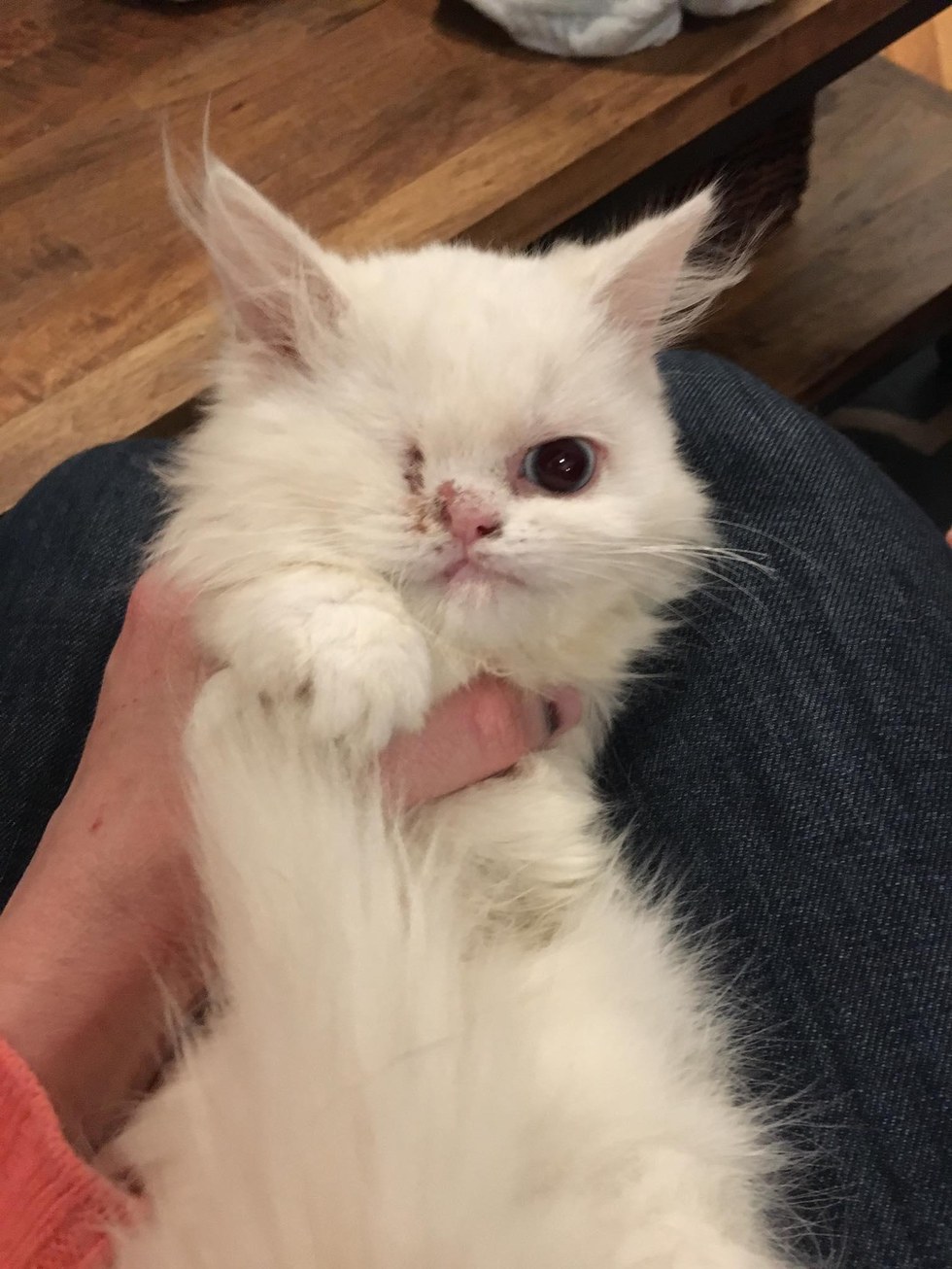 Happy Homes Animal Rescue

After a lot of hard work, the kitten's one eye was all cleared up. She got a clean bill of health and was ready for her next chapter in life.
With help from Happy Homes Animal Rescue, they arranged a trip for Poppy to travel to America for a better chance at a forever home.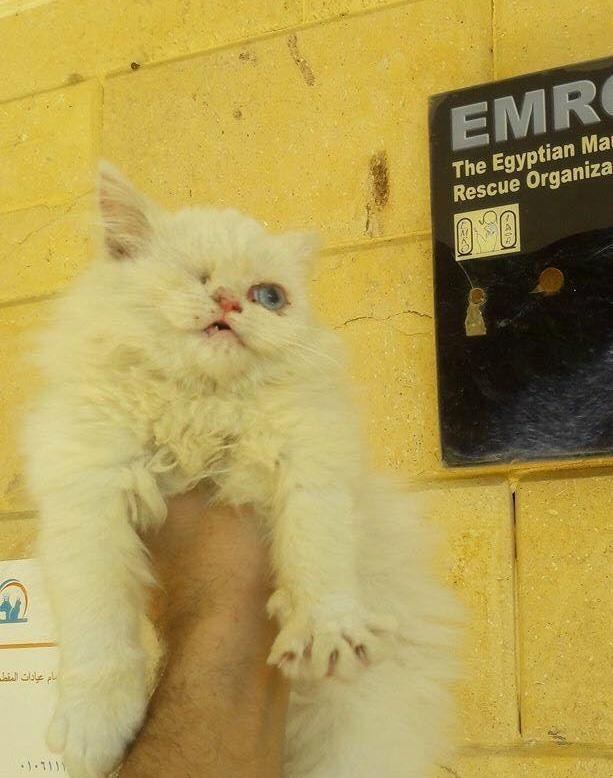 Happy Homes Animal Rescue

On May 30, sweet Poppy made her way to New Jersey after a 14 hour flight.
Saying goodbye to her rescuer was bittersweet.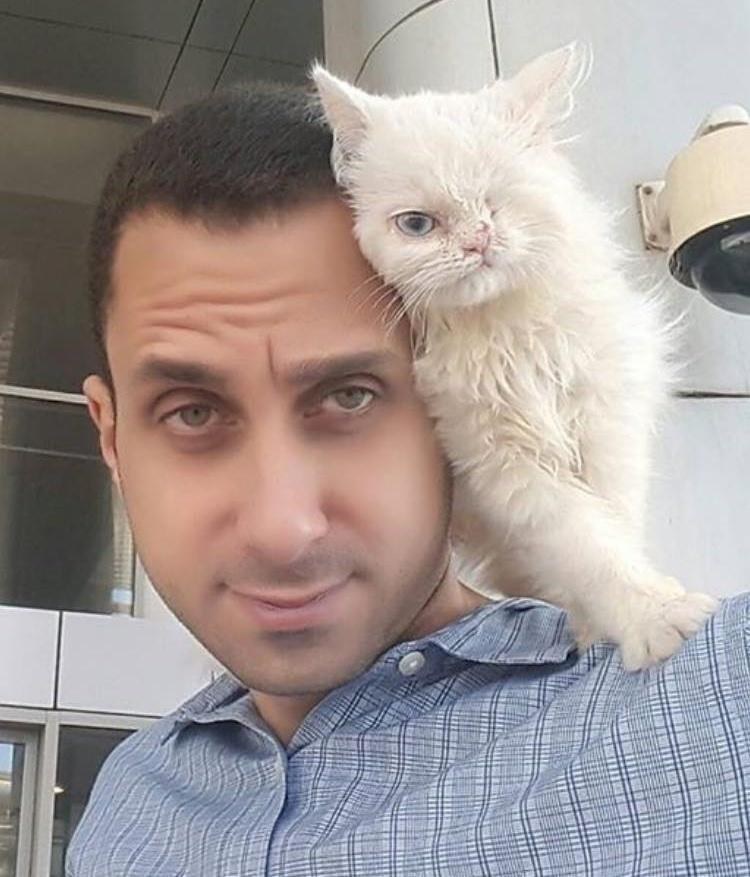 Poppy and her rescuer
Happy Homes Animal Rescue

When Poppy arrived in the airport, she immediately craved attention from the people who came to pick her up. "She is the sweetest friendliest girl that just wants to be loved", the rescue said.
"Since Poppy arrived in America she has had many adventures, including riding around in a space ship and acting like the Princess and the Pea."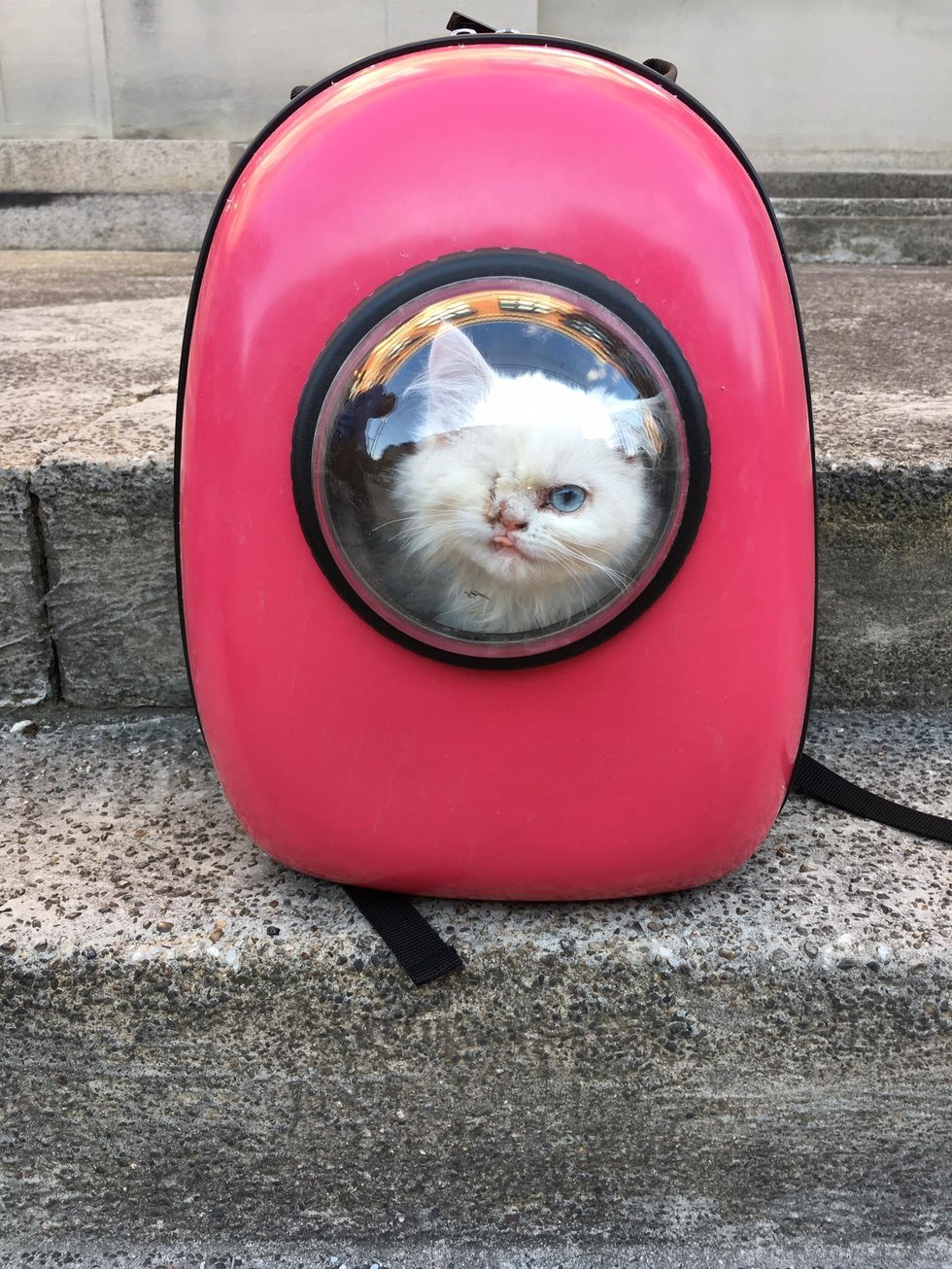 Happy Homes Animal Rescue

"She's only been with us for two days but she's settled right in. She is the sweetest kitten, so mellow and loving," the rescue told Cat Concerns.
Poppy is purring on her favorite pillows and loving every second of her new life. She can't wait to have a place someday to call her forever home.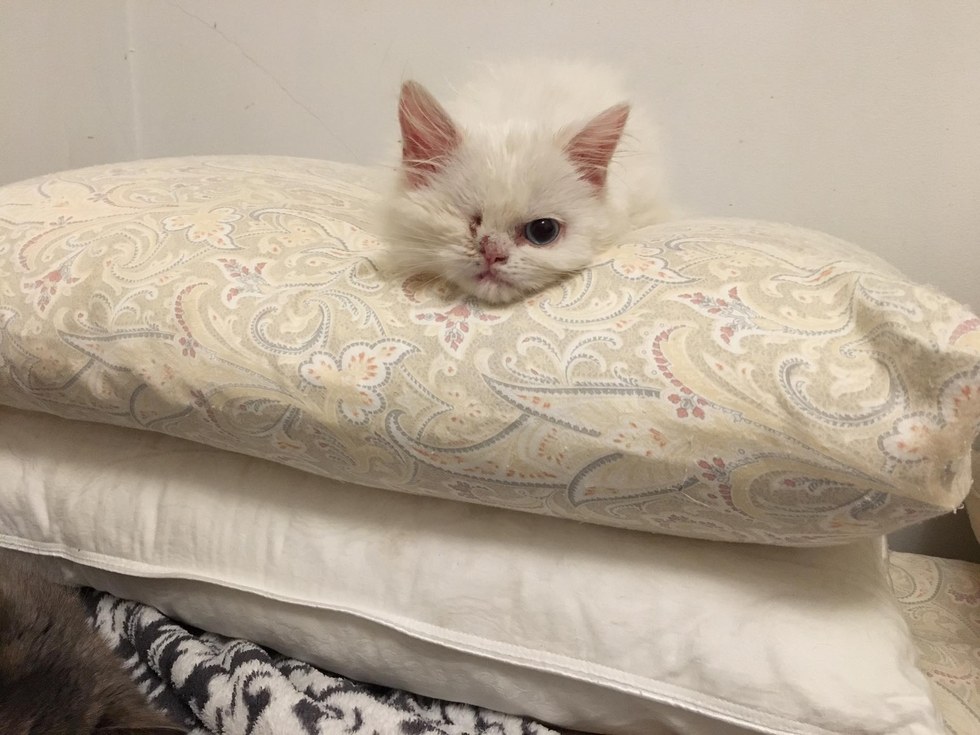 Happy Homes Animal Rescue

Share this story with your friends. If you are interested in adopting Poppy or other kitties, click here for more info. If you would like to support their rescue efforts, click here to see how you can help. Follow Poppy's updates on Happy Homes Animal Rescue Facebook page.
Originally posted on LoveMeow.com
You can read the original article here.