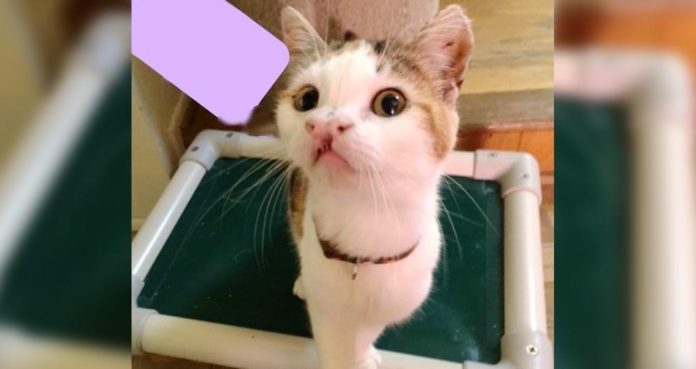 This special little gal is a bit wobbly and has a cleft nose and palate, but she knows she's purrfect!
Meet Fennel Springsong!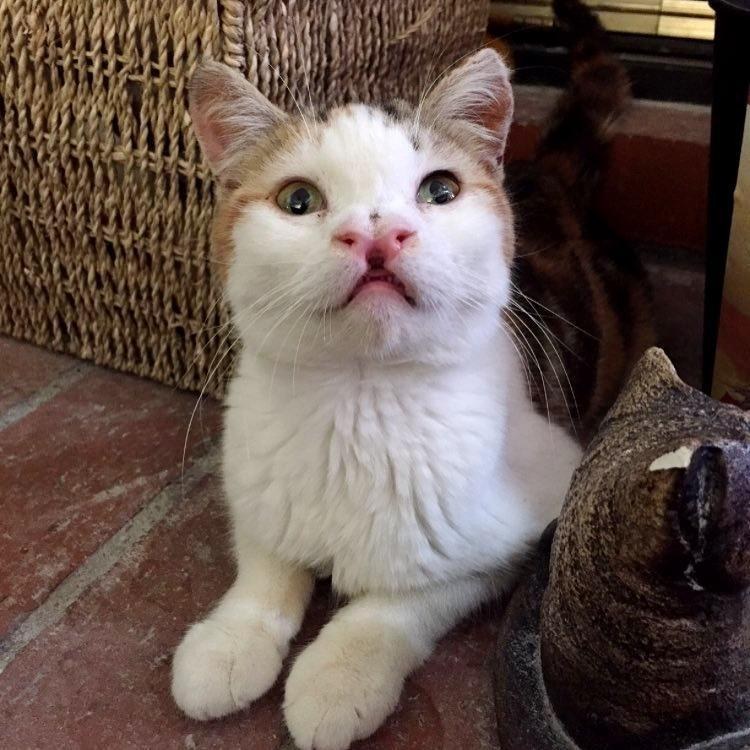 Milo's Sanctuary

At one year old, Fennel found herself abandoned by her previous family at a high kill shelter and was left with an uncertain fate.
On the day she was scheduled to be put down, rescuers of Milo's Cat Sanctuary rushed to the shelter and took her on her freedom ride.
"This beautiful, special, smart, and silly girl brings an incredible amount of joy and love to everyone who meets her", Milo's Sanctuary said.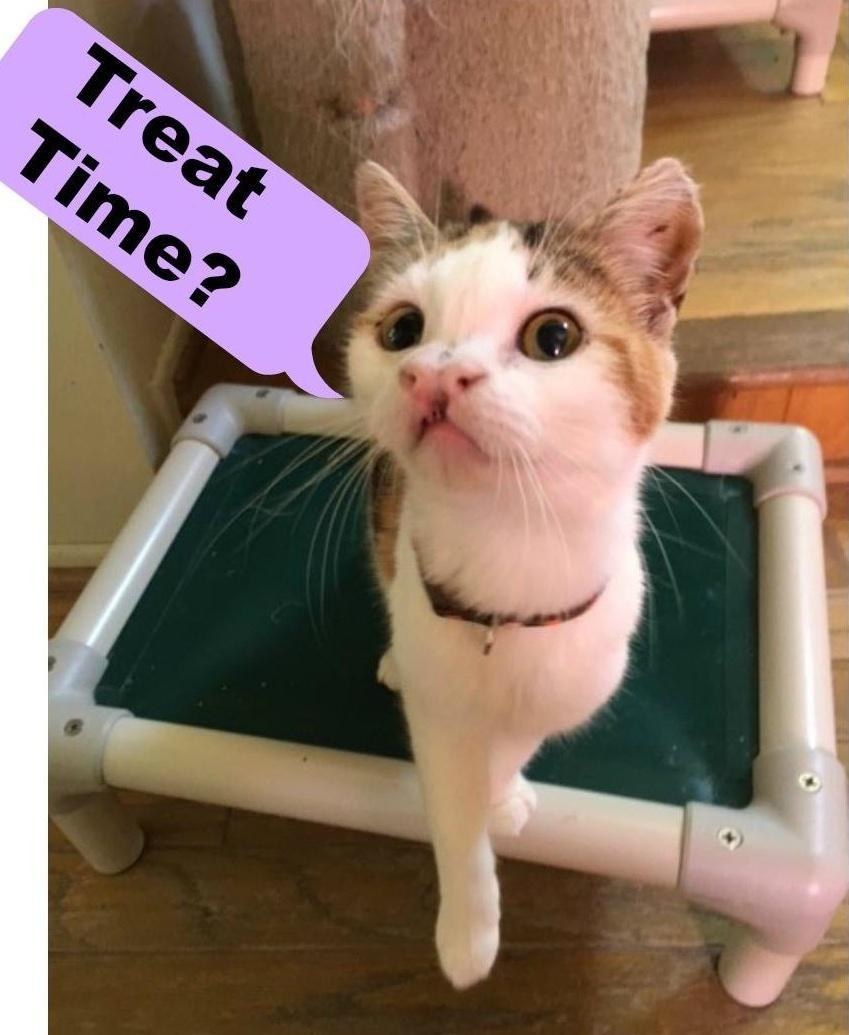 Milo's Sanctuary

She bounced back from a kitty cold and moved into Milo's Lifetime Care Program where she will receive lifetime love and care. The sweet little girl is so happy to have a home and to be loved again.
Fennel was born with mild Cerebellar Hypoplasia (CH), a neurological disorder that affects her motor skills, but nothing can slow her down.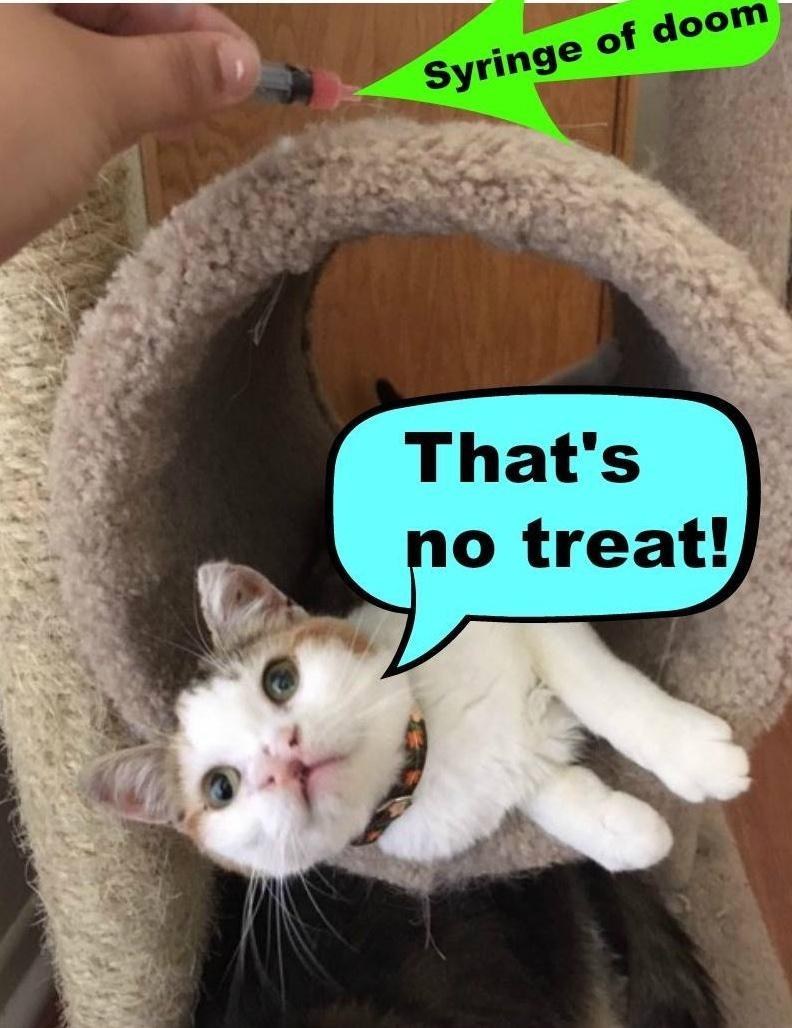 Medication time! Fennel is a trooper!
Milo's Sanctuary

Eating is a bit challenging for Fennel, but she takes her time and is so grateful to get help from her caregivers.
"We must be careful when she eats and what she eats to avoid aspiration into her lungs or anything getting lodged into the cleft in her mouth. She LOVES her food and always has a full belly!"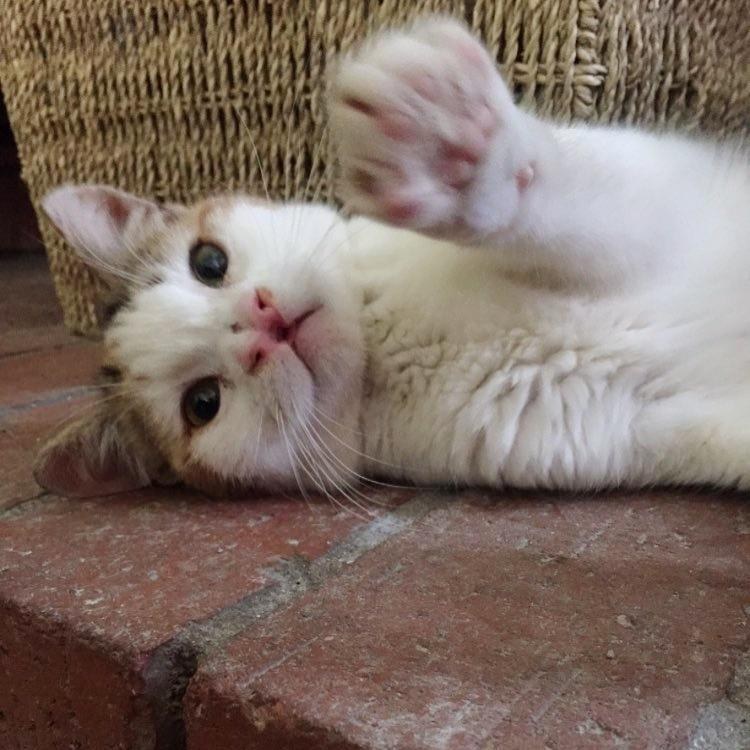 Milo's Sanctuary

"Neither of these conditions stops her for one moment…
"Even though she sometimes stumbles or wobbles, that doesn't stop her from wrestling with her foster brothers and sisters, playing with her favorite toys, and sometimes getting herself into mischief!"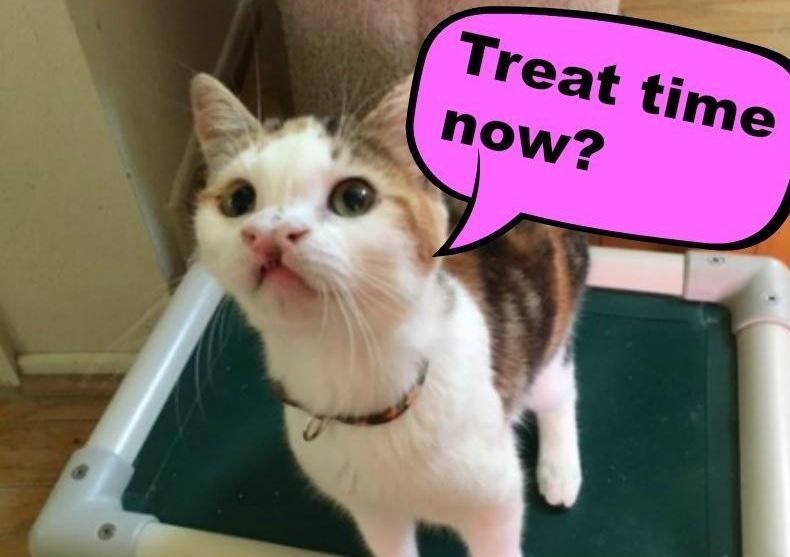 Milo's Sanctuary

She was abandoned by her own humans, but now she has found a big family that will never give up on her.
"Now Fennel has a second chance at a new life here at Milo's Sanctuary where she will always be cherished and safe."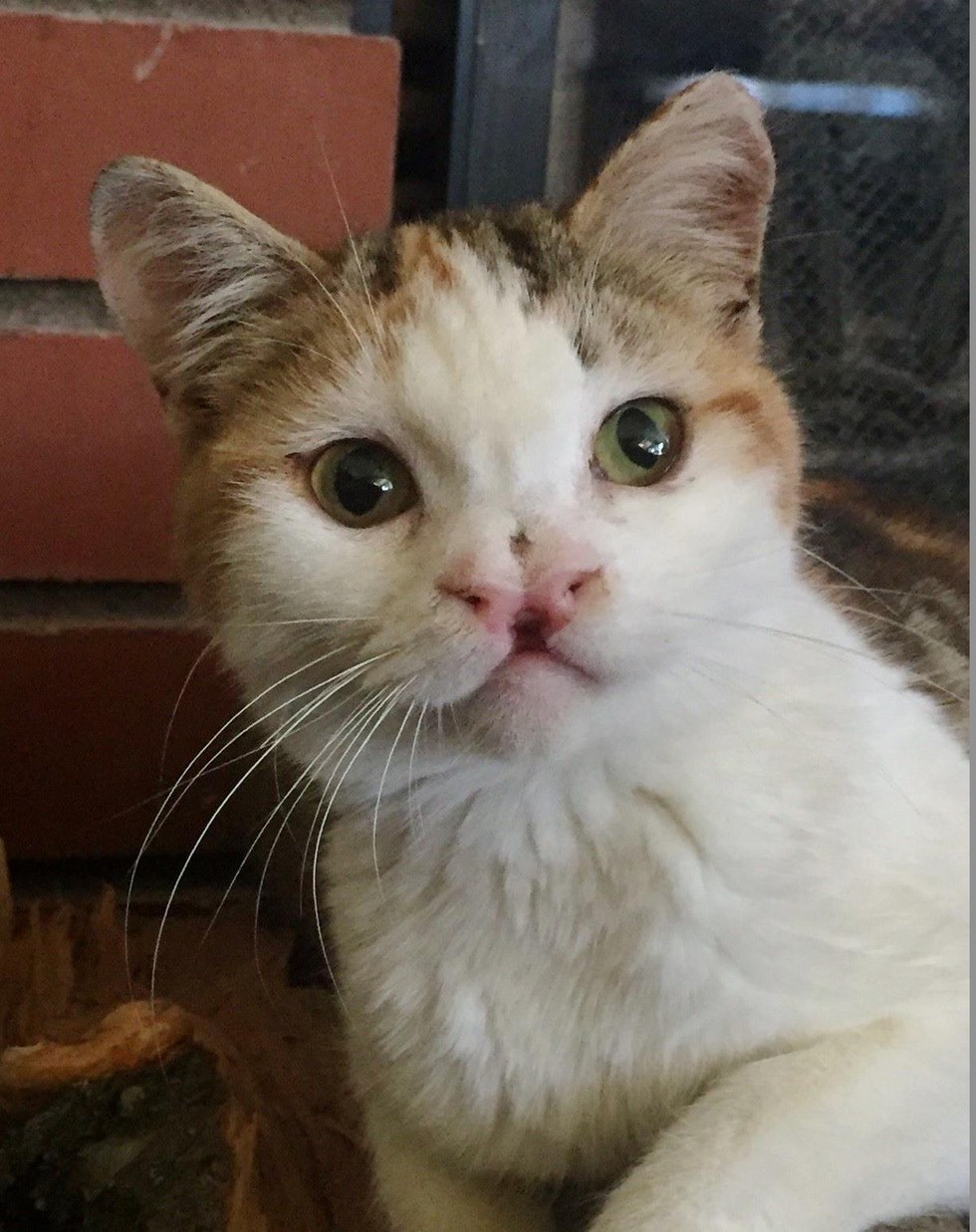 Milo's Sanctuary

Share this story with your friends. If you would like to sponsor Fennel Springsong, click here for more info. Follow Fennel Springsong and Milo's Sanctuary on Facebook.
Originally posted on LoveMeow.com
You can read the original article here.